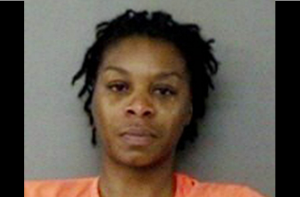 A prosecutor in Hempstead, Texas has announced that a grand jury has refused to issue indictments in the jailhouse death of Sandra Bland in July of this year. Bland died this summer while in a Waller County Jail cell, and sparked a national outrage when the coroner ruled her death a suicide.
Dashcam footage revealed that Bland, 28, was pulled over for a routine traffic stop by Trooper Brian Encinia three days before being found dead in her cell. Reports indicate that Bland was pulled over for switching lanes without activating her turning signal. Bland's family filed a wrongful death lawsuit, and Bland's name became a source of conversation on the Presidential campaign trail.
On Monday, a grand jury opted not to issue any indictments against jail employees for responsibility in Bland's death.
HEMPSTEAD, Texas (AP) – Texas prosecutor: No indictment agreed in Sandra Bland death; charges on her arrest undecided.

— KBTX News (@KBTXNews) December 22, 2015
JUST IN: Grand jury refuses to indict anyone in connection with Sandra Bland's death… https://t.co/CMeqqrT86tpic.twitter.com/xHVK3uUaSz

— ABC 7 Chicago (@ABC7Chicago) December 22, 2015
#BREAKING: Grand jury refuses to indict anyone in connection with Sandra Bland's death https://t.co/G5zW8pdwWn #abc13

— Houston News (@abc13houston) December 22, 2015
Earlier in the day, the family of Sandra Bland said publicly that they did not feel as if the proper investigative work was being done into the death of the 28-year-old. Bland's mother, Geneva Reed-Veal, identified the "secrecy of it all" that left them feeling uneasy. Reed-Veal said at a news conference Monday, "We're supposed to have an investigation to show us what's happening. We know what we've been listening to in the media… but we don't have any real evidence."
Have a tip we should know? tips@mediaite.com