Breitbart.com Blogger And Romney Campaign Invitee Tells Joan Walsh To 'Suck It'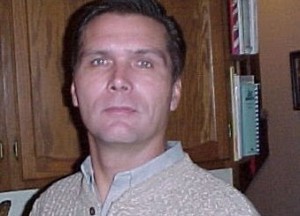 On Saturday afternoon, Salon.com editor-at-large and MSNBC contributor Joan Walsh had an attack leveled against her that was every bit as vile as the one launched at conservative columnist S.E. Cupp earlier this week, only this sexually-charged swipe wasn't made by a known pornographer. It was made by a Brietbart.com blogger who was hand-selected by the Romney campaign to attend a secret meeting with the candidate a few weeks ago.
According to several attendees of the meeting, and other published reports, Breitbart.com's Dan Riehl was among the bloggers who were invited to attend a secret meeting with presumptive Republican nominee Mitt Romney a few weeks ago, a decision that Riehl's attack on Joan Walsh casts serious doubt on. Here's what Riehl tweeted today:
I don't mind Joan Walsh getting low, but if she's going to open her mouth, wish she'd do something I might actually enjoy for once!
Responding to another user who said "It'll never happen," Riehl replied "@misslexi9162 I know, but one can always fantasize, right? LOL"
I think I may have just discovered the most polite way of telling Joan Walsh to suck on this. lol

&, please, no indignant protestations of any alleged sexist attack. The woman is a pox, not a woman as ive evr considered sum1 2 B 1
While Riehl's attack has prompted little outrage from his fellow conservatives (his Breitbart.com editors have declined to comment thus far), liberal blogs have taken notice quickly, and attempted to exploit the Romney connection. The blog Little Green Footballs has already dubbed Riehl a "Romney blogger," which might seem unfair if Riehl didn't have a long history of this sort of thing.
The Romney campaign could not have known that Dan Riehl was going to make this particular attack on Joan Walsh, but Riehl's history includes sexist attacks on Meghan McCain, publishing photos of a rival blogger's 4 year-old niece under the headline "Is Jeff Poor A Pedophile?," and publishing another article wondering, as Senate Majority Leader Harry Reid's wife lay in the hospital after a serious car accident, "Isn't It Time To Euthanize Reid's Wife?"
This isn't even his first foray into speculative oral sex fiction. Riehl previously targeted The Daily Caller's Tucker Carlson with his fellatio fantasies, publishing an article entitled "Breaking: Tucker Carlson To Give Head On Pennsylvania Avenue."
Riehl isn't the only political bomb-thrower invited to that secret meeting by the Romney campaign, but he's probably the greatest indication of their poor judgment. If President Obama attended a secret meeting with someone like Dan Riehl, it's a near-certainty Riehl's Breitbart.com superiors would have something to say about it.
Indeed, if the Romney campaign had even thought to ask one of the more reputable conservative journalists they invited to that meeting, they could have avoided it turning into the fiasco it became.
The right hasn't been entirely silent on the matter. To their mild credit, Michelle Malkin's Twitchy.com staff byline offered a grudging rebuke of Riehl:
Walsh is vile and we can understand being infuriated by her remarks. We were as well.

But the disgusting sexualization and dehumanization that Michelle Malkin wrote about in her "4 stages of conservative female abuse" are always wrong, whether the target is S.E. Cupp, Nikki Haley, Sarah Palin, or a liberal like Joan Walsh.
I agree with that last part, but I would also add that there is an extra dimension to attacks like Riehl's, and Flynt's attack on S.E. Cupp, and the attacks by Playboy Magazine on conservative women that landed me on this site in the first place. The combination of a sexual "fantasy" with unmasked hostility carries with it an inherent lack of consent that carries these attacks beyond objectification, beyond dehumanization, and into violation.
Have a tip we should know? tips@mediaite.com