Bridgegate Citizen's Criminal Complaint Against Christie Can Proceed, Judge Says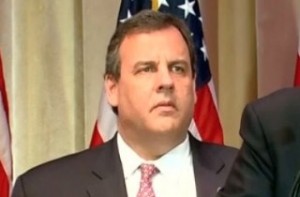 A judge ruled Thursday morning that a citizen's criminal complaint against New Jersey Gov. Chris Christie for his alleged role in the Bridgegate scandal may proceed.
The complaint, filed by a retired firefighter last month, accuses Christie of official misconduct for his alleged role in the deliberate shutdown of traffic lanes feeding the George Washington Bridge, causing massive congestion in Fort Lee, New Jersey, in Sept. 2013. The lanes were closed allegedly as retaliation for Fort Lee's mayor refusing to endorse Christie for gubernatorial reelection.
Now that the judge has ruled there is probable cause, the complaint will go to the Bergen County Prosecutor's Office for state prosecutors to decide whether it warrants bringing charges against the embattled governor.
Christie, who is currently leading Donald Trump's White House transition team, has not been charged in the Bridgegate scandal, and he has long maintained that he was not aware of the lane closings.
In a radio interview on Sept. 28, Christie said:
I knew nothing about the lane realignments before they happened, I knew nothing about the lane realignments as they were happening, I had nothing to do with the planning of it, I had no, nothing to do with authorizing it and we sit here now, nearly 3 years later and there has not been one scintilla of evidence to contradict what I just said.
Two of his former top aides are currently on trial court for conspiracy and fraud charges, and prosecutors kicked off that trial by informing the jury that Christie was aware of the lane closures while they were happening.
The prosecution's chief witness, David Wildstein, a former Port Authority senior official, already pled guilty to his role in the closings. He testified that Christie was informed about the closures and laughed about it at a 9/11 memorial event.
—
Sam Reisman (@thericeman) is a staff editor at Mediaite.
Have a tip we should know? [email protected]