Bristol Palin Rips Azealia Banks Over Fight With Her Mom: 'There Will Be Consequences'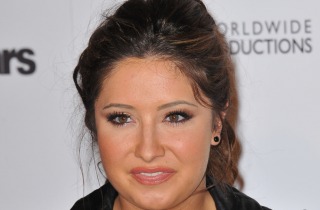 Azealia Banks' recent online comments have not only ticked off former Alaska Governor Sarah Palin, they also drew the ire of daughter Bristol Palin.
The rapper and the elder Palin have been going at each other ever since Banks said the former Alaska governor should be gang-raped by a group of black men. While they tried to make nice with each other, Palin indicated that she would actually file a lawsuit against Banks for her comments.
While Banks issued an apology for the "emotional distress or reputational scarring" on Tumblr, it wasn't exactly the most heartfelt, seeing as she took more swipes, including this one:
"If Bristol Palin listened to my music she probably wouldn't have all those cotdamn kids!!!! ;-P #sis #iud #stayinschool #causeitsthebest."
Palin's daughter took to her blog yesterday, where she said she would never wish Banks' words on her, and warned that there would be repercussions for what she said.
"It is unfortunate people in my generation think they can do, and say, whatever they wish without any sort of consequence," Palin wrote. "There are consequences for every action you make Miss Bank$, and there will be consequences for your unimaginable threats."
As for Banks' attacks on herself and her children, Bristol Palin sarcastically shot back that she was hardly in a position to lecture her when her songs are filled with rough, explicit language.
Which song should I have been listening too? "Hood Bitch," "P-U-S-S-Y," "Queen of Clubs," "Grand Scam," or "Big Talk?"
[h/t People]
[Image via screengrab]
— —
>> Follow Ken Meyer (@KenMeyer91) on Twitter
Have a tip we should know? tips@mediaite.com