Brother of Bezos Girlfriend Admits to a 'Deal' With Enquirer Amid Report He Sold Sexts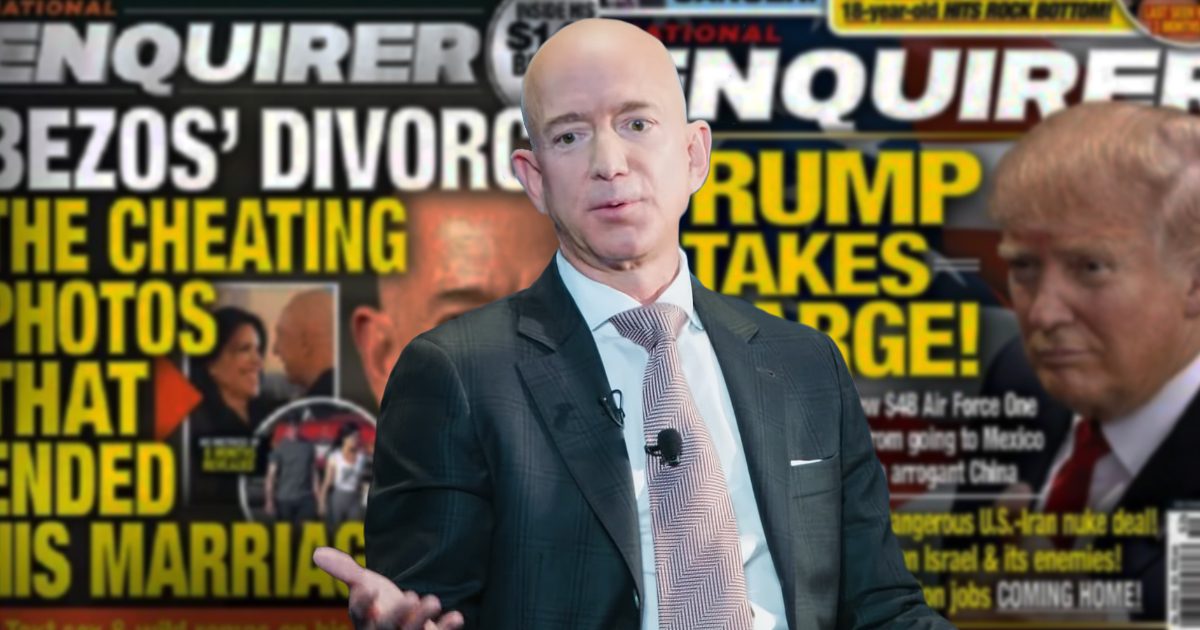 As questions swirled about how the National Enquirer obtained those sexts from Jeff Bezos and his girlfriend Lauren Sanchez, the Daily Beast reported last month that Sanchez's brother Michael gave the text messages to the Enquirer.
Last night, the Wall Street Journal reported that Sanchez sold the texts for $200,000. The report includes this denial:
Mr. Sanchez said he didn't want to "dignify" the Journal's reporting on the contract he struck. He described the reporting on the contract as "old rumors" from anonymous sources. Mr. Sanchez denied sending "the many penis selfies" but declined to comment on whether he provided photos of Mr. Bezos to the Enquirer.
Now Sanchez is admitting to striking a "deal with the devil."
Sanchez spoke to Fox News' Howard Kurtz and said he worked with the Enquirer:
In an interview, Sanchez told me he did cooperate with the tabloid while it was investigating whether his sister, Lauren, and the Amazon founder were having an extramarital affair.

He also admitted that what he did could be seen as a betrayal of his sister and of Bezos, but insisted that he acted out of a desire to protect their fledgling relationship.
Kurtz also reports, "Sanchez told the Journal that its reporting on the alleged contract amounted to 'old rumors' and that he wouldn't 'dignify' the story by commenting. He repeated his longstanding denial that he gave the Enquirer any naked selfies of Bezos, which he has told me and other journalists he had never seen."
Kurtz adds that Sanchez was "refusing to address" the $200K contract but insisted he "wouldn't have been swayed by such an amount."
You can read the full interview here.
[image via screengrab]
Have a tip we should know? tips@mediaite.com
Josh Feldman - Senior Editor