Burning Question Splits Political Twitter: Which Sesame Street Character Would You Want to Be Stuck on an Island With?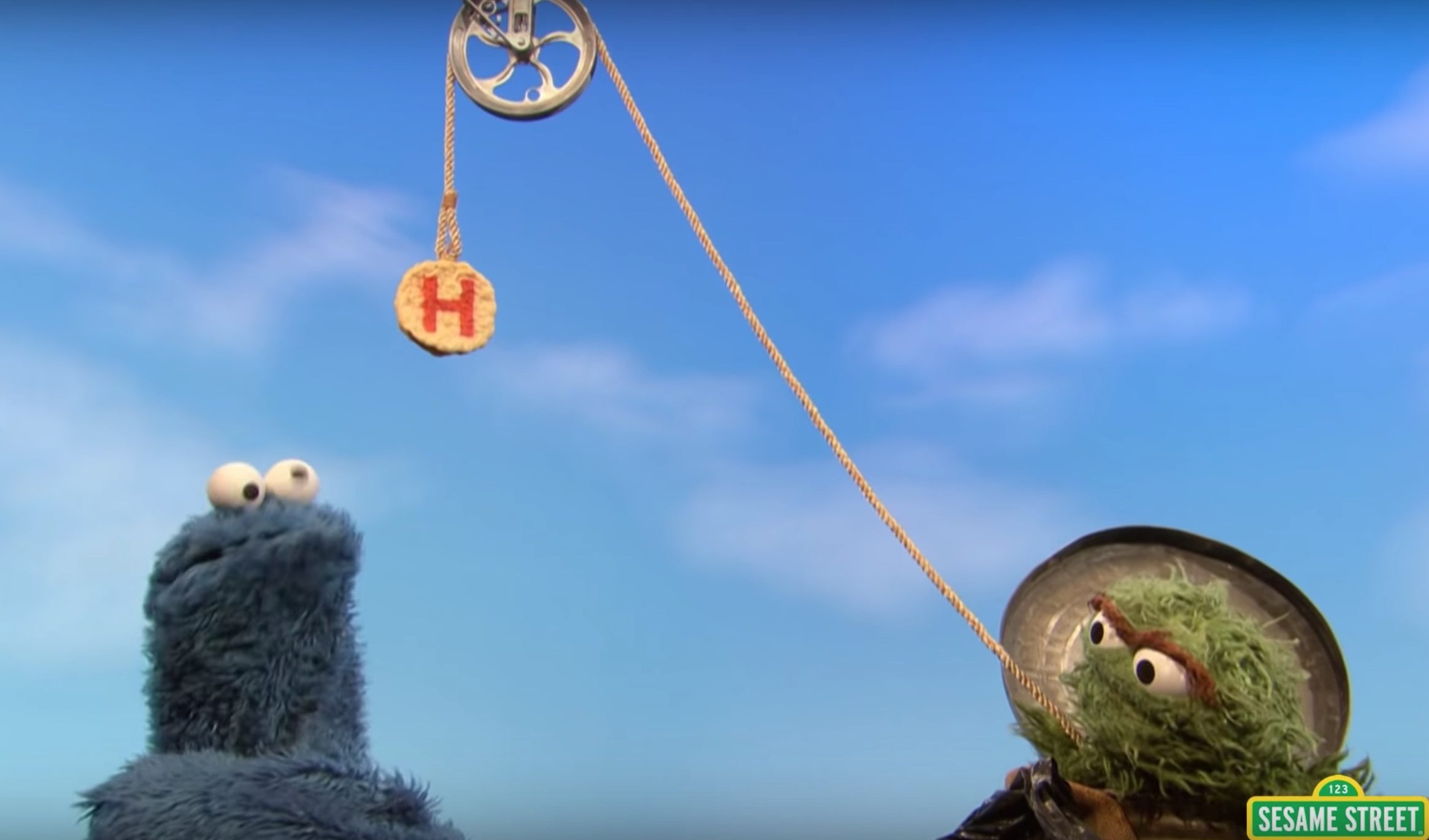 The burning question of the day has sparked intense debate among political observers on Twitter. The sides are dug in. The rhetoric is intense. And the hope for resolution is nil.
The question which has so fiercely divided political Twitter is this:
You're stuck on a deserted island and you can pick one of these Sesame Street friends to come with you. Who are you picking and why? ? pic.twitter.com/bGjF7Bx5Xo

— Sesame Street (@sesamestreet) March 18, 2019
Yes, it's Grover vs. Oscar vs. Cookie Monster vs. Elmo. With whom would you want to be stranded?
There has been support in all four camps. Grover has backers who consider him to be optimistic, but not overly so. Oscar appeals to the hard-bitten realists. Elmo has appeal for those seeking extreme positivity. And some believe Cookie Monster is likely not to eat anything while stranded — unless, of course, there are cookies on this island — leaving the rest of the food up for grabs.
Okay, political Twitter. Choose your fighter:
Oscar was not my first instinct but after a few seconds of thought — he has street smarts, and that's what you really need in this situation: a MacGyver https://t.co/FY2UxPE7mU

— Tim Mak (@timkmak) March 18, 2019
Grover! He's insane. When I descend into delirium from dehydration, he'll make sense. Cookie monster is a dessert-hog, but when all that's left is bananas, he'll bogart all the calories. Oscar's a schmuck. And I could only take about 2 weeks of Elmo talking in the third person. https://t.co/8ioeqNN6Dd

— David Martosko (@dmartosko) March 18, 2019
Oscar's Debbie Downer act would get tired real quick. Elmo is simply too stupid, would accidentally kill himself somehow with a coconut then I'm alone on the island. Cookie Monster would blow through our food in a day and we'd have to eat bugs for weeks.

Grover's great. Grover. https://t.co/IWfLFn3464

— Ben Collins (@oneunderscore__) March 19, 2019
Oscar obviously, he's the most rationale and real of the Muppets, and would approach the situation with the seriousness it deserves. Cookie Monster is deranged. Elmo brings nothing to the table and is annoying. Don't get me started on Grover.https://t.co/rkOkmi5wYv

— andrew kaczynski (@KFILE) March 18, 2019
Elmo, because he's the only one i would be able to kill and eat easily and without any remorse https://t.co/eBTo3VZvME

— Jonathan Chait (@jonathanchait) March 18, 2019
Always pick Elmo…the sweetest little peanut in town. Empathy goes a long way https://t.co/B0CJnheZNr

— Yashar Ali ? (@yashar) March 19, 2019
Grover is my favorite but the correct answer here is Oscar. You don't want anyone cheerful in that situation, plus he knows how to subsist on trash https://t.co/Ku5tNlm10i

— Seth Mandel (@SethAMandel) March 19, 2019
Cookie Monster. Fattest of the Bunch. Best food source. Will last longest. https://t.co/lmQSTGln0z

— Stephen Miller (@redsteeze) March 18, 2019
Oscar. He's the only one with the sober, level headed approach to the world needed to get through our ordeal. None of that nonsense happy talk. Oscar is the realest of the real. https://t.co/UBcqNyyap8

— Devin Nunes is a Whiny Baby (@owillis) March 19, 2019
grover https://t.co/C2rMkCFqFm

— Jake Sherman (@JakeSherman) March 18, 2019
Grover obviously….As soon as I wasn't paying attention he'd turn into Super-Grover and rescue us both – Duh!!! https://t.co/0p6cz9WgAB

— Jason Johnson (@DrJasonJohnson) March 19, 2019
I pick @MeCookieMonster https://t.co/4bqcS8jxGX

— Oliver Darcy (@oliverdarcy) March 19, 2019
The always energetic and eternal optimist, Grover. Duh. MM https://t.co/q4lgaajWbS

— Melissa Melendez (@asmMelendez) March 19, 2019
can't envision any scenario in which it's not Oscar https://t.co/zPxoc5MvmV

— Tim Murphy (@timothypmurphy) March 19, 2019
Have a tip we should know? [email protected]
Joe DePaolo - Senior Editor