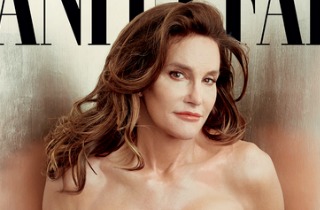 Caitlyn Jenner has been a source of discussion and attention ever since her transition to womanhood was highlighted by her appearance on Vanity Fair. Jenner is set to star in the E! documentary series I Am Cait, and has been invited to be a judge for Miss USA's next pageant.
After captivating the media as she has so far, Jenner might soon become a Hollywood regular after the attendees of TheWrap's Emmy Party were asked to pitch a guest-appearance character for her on their respective shows. John Ridley of American Crime, was on board with the idea, saying that Jenner would fit well with the show's efforts to define its characters outside of the circumstances they face.
"It's not about stunt-casting," Ridley said. "Its about having someone in the right part as someone who can say something. That's what I would want for someone like Caitlyn."
Silicon Valley's Suzanne Cryer also had a couple of ideas for Jenner, ranging from the the PR Director of an edgy firm to a Napa Valley wine magnate. Cryer elaborated that Jenner's character would be looking to branch out her business, having become famous with a "crazy-gender bender wine" and is now looking to "come in and invest in apps or venture capital."
The casts of Survivors Remorse and Dark Matter also had some light-hearted ideas ranging from a stalker character, to an android pilot. Kaitlin Doubleday, who plays Rhonda Lyon on Empire, suggested a more serious role where Jenner could appear as Lyon's father-turned-mother. Lyon hoped that such a character would create an interesting new dynamic and discussion amongst the show's characters.
You can watch the red carpet interviews here, via The Wrap:
[Photo via Screengrab]
— —
>> Follow Ken Meyer (@KenMeyer91) on Twitter
Have a tip we should know? tips@mediaite.com