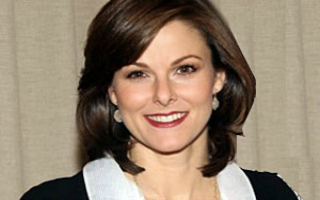 In an opinion piece in the New York Times on Sunday, former CNN anchor Campbell Brown took Planned Parenthood to task for demanding lock-step agreement from its supporters for all its activities and not tolerating dissent. She suggested that Planned Parenthood itself, not its adversaries, that is fostering a sharply partisan debate about its services and how they are funded. Brown notes that she is an ally of the organization and a supporter of safe and legal abortions – but she fears for the future of Planned Parenthood. She says that the organization risks becoming a wing of one political party and has opted to tie its financial success to that party's fate.

RELATED: Ex-CNNer Campbell Brown Tells Obama To 'Stop Condescending To Women' In NY Times Column
Brown accused Planned Parenthood of suffering from a siege mentality. She says that the organization, which depends on federal funding for nearly half of its operations, risks its future stability by demanding orthodoxy from its supporters.
"There is almost no room for even slight deviations," writes Campbell. "Those who are not in lock step with the organization are viewed as enemies to the cause."
This mind-set will doom Planned Parenthood to failure. When an organization is willing to support only lawmakers who are with it 100 percent of the time, it virtually guarantees that the debate will be bitterly partisan.
She notes that Planned Parenthood could take a lesson from New York Gov. Andrew Cuomo's ability to pass gay marriage legislation in New York State – a feat which was only possible with the support of Republican state legislators.
Brown outlines how Planned Parenthood has taken the opposite approach and has attacked even those Republicans with whom they had previously had a warm relationship – particularly Maine Sen. Susan Collins.
Brown chronicles Collins' alienation from the group as their political priorities became ever more identical to those of Congressional Democrats. Now, Brown writes, Illinois Freshman Rep. Robert Dold is in Planned Parenthood's crosshairs. His skepticism of Title X legislation precludes their supporting his reelection bid because he does not possess a "100 percent voting record on all legislation that Planned Parenthood deems important to women."
"As a person who believes abortions should be safe, legal and rare, I support many of Planned Parenthood's goals. But the militancy must go," writes Brown. "Demanding a perfect record from candidates it supports has already left Planned Parenthood marginalized."
She concludes that "Planned Parenthood needs allies, or it will continue to become rigid, calcified and increasingly ineffective."
> >Follow Noah Rothman (@Noah_C_Rothman) on Twitter
Have a tip we should know? tips@mediaite.com