Candace Owens Stands by Claim BuzzFeed Reporter 'Threatened' Women After Not Providing Evidence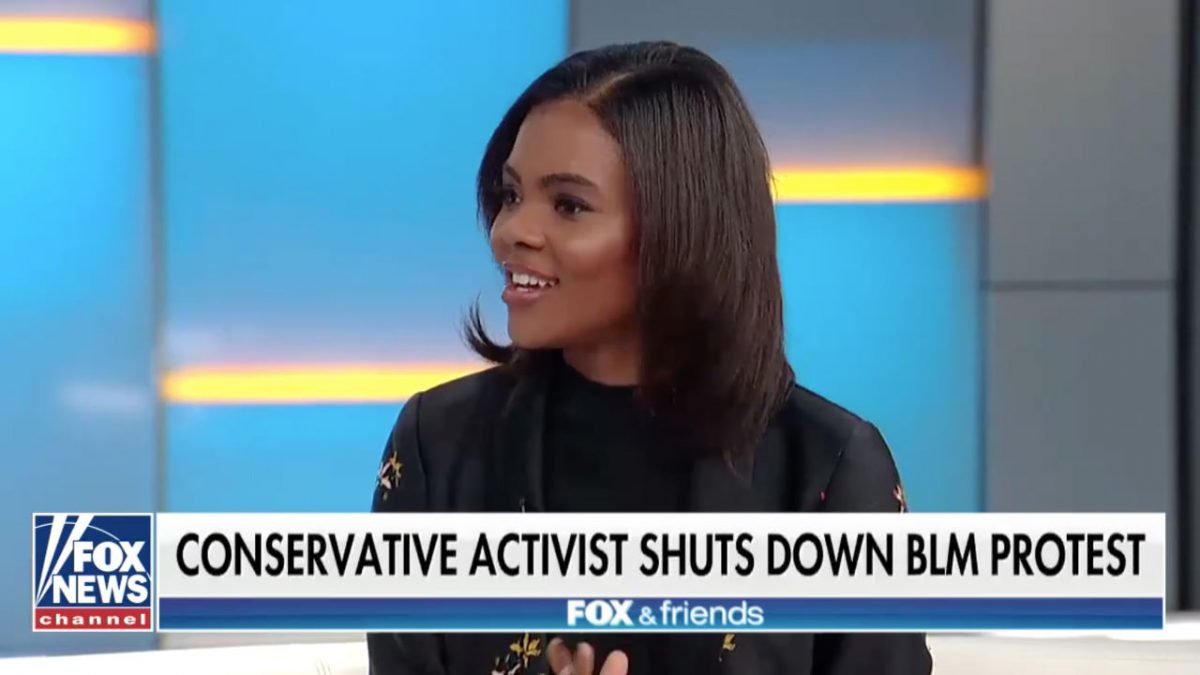 Turning Point USA director Candace Owens is sticking by her claim that Buzzfeed reporter Joseph Bernstein threatened young women who worked for her blog Degree 180 despite the fact she has provided zero evidence to back up her claims.
"Buzzfeed threatened 3 young women to write this piece?" Owens, a frequent Fox News guest wrote Wednesday on Twitter, in response to Buzzfeed's report, titled "The Newest Star Of The Trump Movement Ran A Trump-Bashing Publication — Less Than Two Years Ago," which dropped after her tweets last night.
She then repeated her claims to the conservative website The Daily Caller.
"This week, three of these young women, all of whom are private citizens with no involvement in politics, contacted me in a panic, claiming that Buzzfeed's writer Joe Bernstein was threatening to publicly print their names if they did not work with him on his story about me," she said, according to the Daily Caller.
She continued on: "I am a public figure, and fully accept that in turn, unfavorable pieces may be written about me— but it's truly reprehensible for Buzzfeed to target a group of young women, who aren't public figures, all in a quest to score cheap political points against me."
Even the conservative Daily Caller, though, noted that Owens seemed to be all talk and when asked, could not provide evidence to back up her claims, writing:
She refused to provide The Daily Caller with any evidence that the Buzzfeed reporter, Joseph Bernstein, had threatened the young women if they did not cooperate with his report.
For his part, Bernstein has denied Owens' allegations and warned that repeating such claims is getting dangerously close to libel.
Owens, who just returned from Israel, though, is not giving up and  took to Twitter Wednesday afternoon to bemoan the "37 hit pieces written about me."
"I'm starting to feel like a member of the Trump family," she wrote, which prompted Donald Trump Jr. to chime in, "Welcome to the family."
[image via screengrab]
Have a tip we should know? tips@mediaite.com