Castro Obits at Major Papers Written So Long Ago That One Writer Has Been Dead For 10 Years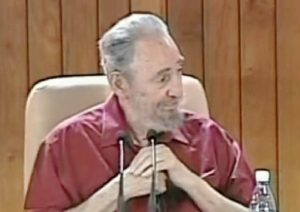 It is no secret that when it comes to well-known figures that the older they get, media outlets get packages and obituaries prepared for them beforehand so they can get them out shortly after news hits that they've passed away.
After news hit that longtime Cuban ruler Fidel Castro died at the age of 90, newspapers across the country got their obituaries out in short order. Obviously, some of them had been prepping for Castro's death for so long that those who wrote the obits were no longer working for the papers. And, in at least one case, a co-writer had been deceased himself for more than 10 years!
At the Los Angeles Times, the obituary published was written by Carol J. Williams. However, according to her bio at the Chicago Tribune, Williams left the Times in 2015.
Well, at least she was at the paper last year. The New York Times' obit shows it was written by Anthony DePalma. Yet, according to Wikipedia, DePalma left the newspaper in 2008.
Then you have the Washington Post. In this instance, their are two names in the byline — Kevin Sullivan and J.Y. Smith. Sullivan is still with the paper, but Smith hasn't been with the Post since 2006. That's because he died in January 2006.
It is likely if we searched other papers we would find this same situation. Basically, they can get the main body of the piece written with early biographical information well in advance, and all the papers need to do is add a few extra details and dates for publication.
Of course, this would all go unseen and unnoticed, if it weren't for the fact that you have a dead man listed as an author or a person who hasn't worked there in nearly a decade.
[image via screengrab]
–
Follow Justin Baragona on Twitter: @justinbaragona
Have a tip we should know? tips@mediaite.com