Chapel Hill Shooter Obsessively Documented His Muslim Victims' Parking Habits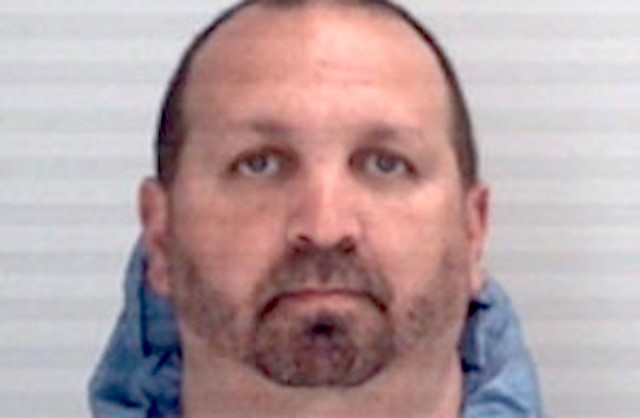 As more details emerge over the deaths of three Muslim students in Chapel Hill, N.C., earlier this month, two things have become clear about their shooter: First, he was a staunch atheist. Second, he had an obsessive fixation with parking spots.
After Craig Stephen Hicks confessed to the murders of Deah Shaddy Barakat, Yusor Mohammad Abu-Salha, and Razan Mohammad Abu-Salha, it was widely speculated that Hicks shot them for a dispute over a parking spot. While trying to piece together the obvious question — why would a parking spot make a guy shoot three people? — many speculated that the shooting was religiously motivated.
Adding to that, the New York Times discovered that Hicks, a 46-year-old community college student living in a complex full of young students at a top university, "would stare out the second-floor window, obsessing over neighbors' parties, patterns and parking."
Barakat, a grad student studying dentistry at UNC soon moved in, and soon Hicks began targeting him and his Muslim friends:
The neighbors' relationship became testier when Ms. Abu-Salha started spending time at the apartment after the engagement, said Mr. Barakat's then-roommate, Imad Ahmad. In October, Mr. Hicks came knocking while they were cleaning up from a dinner party where they had played the board game Risk. He growled that they had woken up his wife, lifting his shirt to reveal a holstered gun. The students did not call the police, but there was little the authorities could have done if they had. Mr. Hicks had a concealed-carry permit…

Mr. Hicks was getting more aggressive. On Jan. 7, Ms. Abu-Salha texted her husband to warn guests not to park near the house when they came to visit. "I just got yelled at for it by that crazy neighbor who said we are only allowed two spots," she wrote.
Even the landlords of the building were getting tired of Hicks' antics, and eventually asked him to stop requesting to get cars towed. Nevertheless, according to police, Hicks recorded "pictures and detailed notes on parking activity" on his computer:
He was undeniably obsessed with parking. Each unit got permits for up to two cars, but only one assigned spot. Building 20 had 13 spaces. Mr. Barakat and Ms. Abu-Salha were assigned space 20B. The next, 20C, belonged to Mrs. Hicks. Five spaces in the middle were unassigned and could be used for extra cars. Drivers also regularly parked on the side street.
Hicks also had a clear problem with religion, with his Facebook page blaring anti-theist slogans, and friends of Abu-Salha and Barakat worried that Hicks seemed "obsessed" with the way they dressed. "If you look at Deah, he looks like your average white guy," Nida Allam, a close friend, told the Times. "But Yusor wears the head scarf. And so does Razan."
Prosecutors are seeking the death penalty against Hicks, who confessed to shooting the three in their own home.
[h/t Gawker]
[Image via screenshot]
— —
>> Follow Tina Nguyen (@Tina_Nguyen) on Twitter
Have a tip we should know? tips@mediaite.com