Chicago Task Force Concludes Police Have 'No Regard for Sanctity of Life' of Minorities
Task Force Concludes Police Have 'No Regard for Sanctity of Life' of Minorities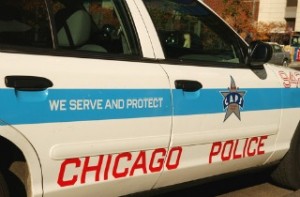 A Chicago task force convened by Mayor Rahm Emanuel has come to some pretty blunt conclusions about how Chicago Police Department has mistreated people, minorities in particular.
Their findings reveal that "we arrived at this point in part because of racism," an "ends justify the means" mentality in the CPD, and failures to make officers accountable.
Chicago has been one of the many cities over the past few years outraged over the fatal shooting of a young black man.
They write that "racism and maltreatment at the hands of the police have been consistent complaints from communities of color for decades" and delve into specifics:
Some people do not feel safe in any encounter with the police. Some do not feel like they have the ability to walk in their neighborhoods or drive in their cars without being aggressively confronted by the police. The consistent theme of these deeply-held beliefs came from a significant cross-section of people: men and women, young, middle-aged and older, doctors, lawyers, teachers and other professionals, students, and everyday workers. Regardless of the demographic, people of color loudly expressed their outrage about how they are treated by the police.
The report shows stats on shootings and traffic stops by race, as well as the fact that lots of complaints against the Chicago PD went uninvestigated.
They go so far as to write "CPD's own data gives validity to the widely held belief the police have no regard for the sanctity of life when it comes to people of color."
And then there's the trust issue:
The community's lack of trust in CPD is justified. There is substantial evidence that people of color––particuarly [sic] African-Americans––have had disproportionately negative experiences with the police over an extended period of time. There is also substantial evidence that these experiences continue today through significant disparate impacts associated with the use of force, foot and traffic stops and bias in the police oversight system itself.

CPD is not doing enough to combat racial bias. Policies need further clarification, as it is not clear whether and when officers may use race as a factor when initiating stops.
You can read the full report here.
[h/t NYT]
[image via screengrab]
— —
Follow Josh Feldman on Twitter: @feldmaniac
Have a tip we should know? tips@mediaite.com
Josh Feldman - Senior Editor