Chris Christie Vetoed the $15 Minimum Wage Bill For New Jersey Restaurant Workers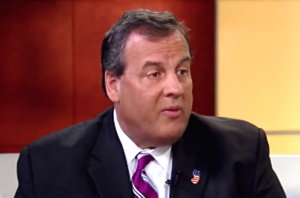 Tuesday, Governor Chris Christie vetoed a bill that would have raised the minimum wage from $8.38 to $15 an hour over the next five years. He appeared at a grocery store yesterday, where according to The New York Times he described the measure as being a "really radical increase" which "would trigger an escalation of wages that will make doing business in New Jersey unaffordable."
The bill, which was backed by state Democrats would have made New Jersey the third state, behind neighboring New York and California to raise minimum wage this high. Democratic leaders will now put the measure on the Fall 2017 ballot and let voters decide. Unfortunately, that still leaves New Jersey way behind New York. According to The Times, by 2018 New York restaurant workers could be earning $6 an hour more than their neighbors across the river.
Joseph Vitale, a sate senator said that "At $8.38 an hour, the current minimum wage is a poverty wage."  It adds up to an annual income of $17,400, which he called "impossible to get by on."
Analilia Mejia, the director of New Jersey Working Families Alliance said that the measure would have raised the pay for around 975,000 workers in the state. She also is not surprised by the governor's action. "It's Chris Christie at his worst," she said.
The "Fight for $15" is a movement that has garnered national attention as workers fight for a living wage. Still, it's an uphill climb against business owners and politicians who want to thwart these efforts. Brandon McKoy, an analyst at New Jersey Policy Perspective says there is hope, though. He told The Times that the issue "polls very well, because voters understand that there are "almost one million workers in this state who are unable to afford even halfway-decent living on their wages."
[H/T Eater]
Follow Dana Eisenberg on Twitter.
Have a tip we should know? tips@mediaite.com