Clinton Camp Denies She Politicized 9/11, Calls Criticism 'Unfair and Wrong'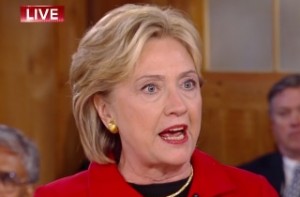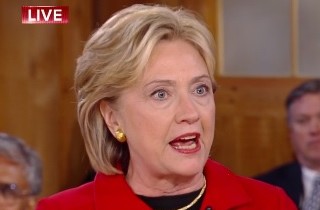 Hillary Clinton's campaign defended her comment on the connection between 9/11 and Wall Street contributions Monday, calling the barrage of post-debate criticism levied against her "unfair and wrong."
Clinton received significant backlash following a statement the presidential candidate made during Saturday's CBS News Democratic debate, when she justified the high volume of Wall Street donations her campaign receives by linking the support to her efforts to rebuild downtown Manhattan after 9/11.
"I represented New York and I represented New York on 9/11 when we were attacked," Clinton said. "Where were we attacked? We were attacked in downtown Manhattan where Wall Street is." The former NY Senator added she spent "a whole lot of time and effort to rebuild. That was good for New York, it was good for the economy, and it was a way to rebuke the terrorists who had attacked our country."
Pundits and opponents immediately pounced on Clinton's statement. Morning Joe host Joe Scarborough said the moment was "Clinton at her very worst." The New York Times editorial board said the comment was "at best botched rhetoric," at worst a "cynical move" Clinton herself would condemn.
RNC Chairman Reince Priebus denounced the suggestion as a "new low" for the Democratic candidate.
.@HillaryClinton, you reached a new low tonight by using 9/11 to defend your campaign donations. #DemDebate

— Reince Priebus (@Reince) November 15, 2015
In a statement to NBC News Monday, and official for the Clinton campaign called the criticism inaccurate. "On a night when the other Democratic candidates went on the attack against Hillary Clinton to try to boost their campaigns, we heard unfair challenges to her integrity and false talk about her record on the financial industry," the statement read.
The official said Clinton dedicated herself to rebuilding Wall Street after the terrorist attacks, but clarified the allegiance has no bearing on whether the presidential candidate would crack down on financial institutions if elected president. "She is proud to have stood by her home state economy after disaster struck early in her time as Senator," the official said, adding "using that to falsely represent her record on financial regulation is unfair and wrong."
[Image via screengrab]
—
>> Follow Elizabeth Preza on Twitter (@lizacisms)
Have a tip we should know? tips@mediaite.com