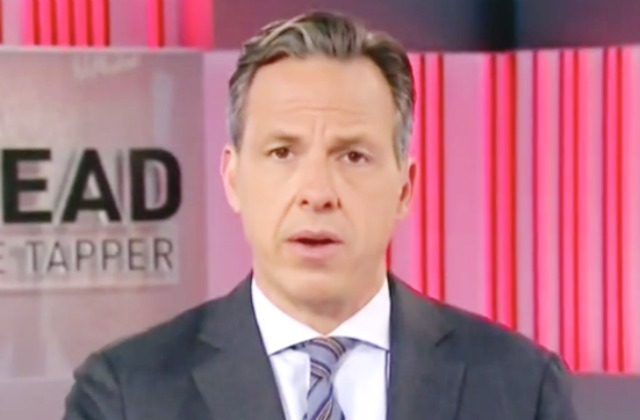 CNN's Jake Tapper has been one of many news anchors getting online attention for his pointed coverage of President Trump, but in a new interview Tapper acknowledges some disparity in the overall media coverage between Barack Obama and his successor.
Tapper spoke to Rolling Stone about news coverage in the age of Trump, SNL, and how "journalists have to take stands on behalf of facts, truth and basic human decency."
The CNN anchor brought up his concerns about the "confirmation bias that some media outlets feed," expressing his belief that "the smartest opinions are the ones that are formed after hearing facts and after hearing a good fact-based debate and that will make the nation better, not just people living in their own bubble and being on their self self-feeding feedback loop."
When asked about his continued calling-out of falsehoods uttered by President Trump, Tapper said this:
A lot of people on the left didn't like it before, and now they like it. I don't want to compare President Obama and President Trump on these issues because they're different and the scale isn't even remotely the same. But President Obama said things that weren't true and got away with it more for a variety of reasons, and one is the media was much more supportive of him. The Obama White House thought I was self-righteous and a huge pain in the ass.
Tapper has made this same point before, saying at SXSW in March, "To be completely candid, I did fact checks about Barack Obama, too, not at the same rate, nor was there a need for them at the same rate. I know people that hated me back then but now like the fact checks I'm doing about Donald Trump. I feel like I've stayed consistent."
[image via screengrab]
— —
Follow Josh Feldman on Twitter: @feldmaniac
Have a tip we should know? tips@mediaite.com
Josh Feldman - Senior Editor