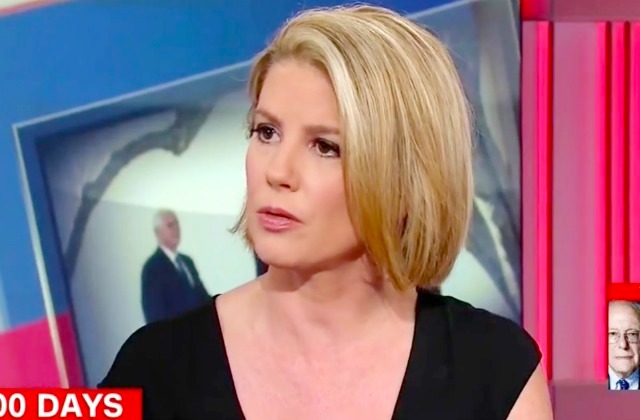 CNN contributor Kirsten Powers penned a column Tuesday recounting her sexual assault in the early 1980s.
Writing for USA Today — where she regularly contributes — Powers says the assault occurred when she was 15. According to her account, she passed out at a party after "being fed all sorts of alcoholic concoctions" by older boys.
From the column:
I awoke with a popular senior basketball player on top of me, and my shirt off. Dizzy and confused, I could barely remember anything about the night before. I asked what had happened and the boy told me we had just snuggled, but he couldn't explain why my shirt was off.

A few days later, a male classmate I was close to exited the boys locker room visibly shaken. He told me this boy had bragged in the locker room that he had molested me when I was passed out. ("Molested" is my word. For his part, this boy chose to gleefully describe in salacious detail what he did to me while I was unconscious.)
Powers went on to write: "If the person who sexually assaulted me and my friend turned into an outstanding citizen, good father and husband, do I think he should be put on the Supreme Court? No, I don't."
She added, "We cannot send teenage boys the message that they can sexually assault someone and, as long as they eventually become good citizens, we will elevate them to one of the most important positions in our society."
CORRECTION: An earlier version of this post incorrectly stated that Powers directly argued against the Supreme Court confirmation of Brett Kavanaugh in her column. The post has been updated.
[featured image via screengrab]
Have a tip we should know? tips@mediaite.com
Joe DePaolo - Senior Editor