CNN's Oliver Darcy Calls Out Sean Hannity for Being 'Intellectually Dishonest' in Support of Trump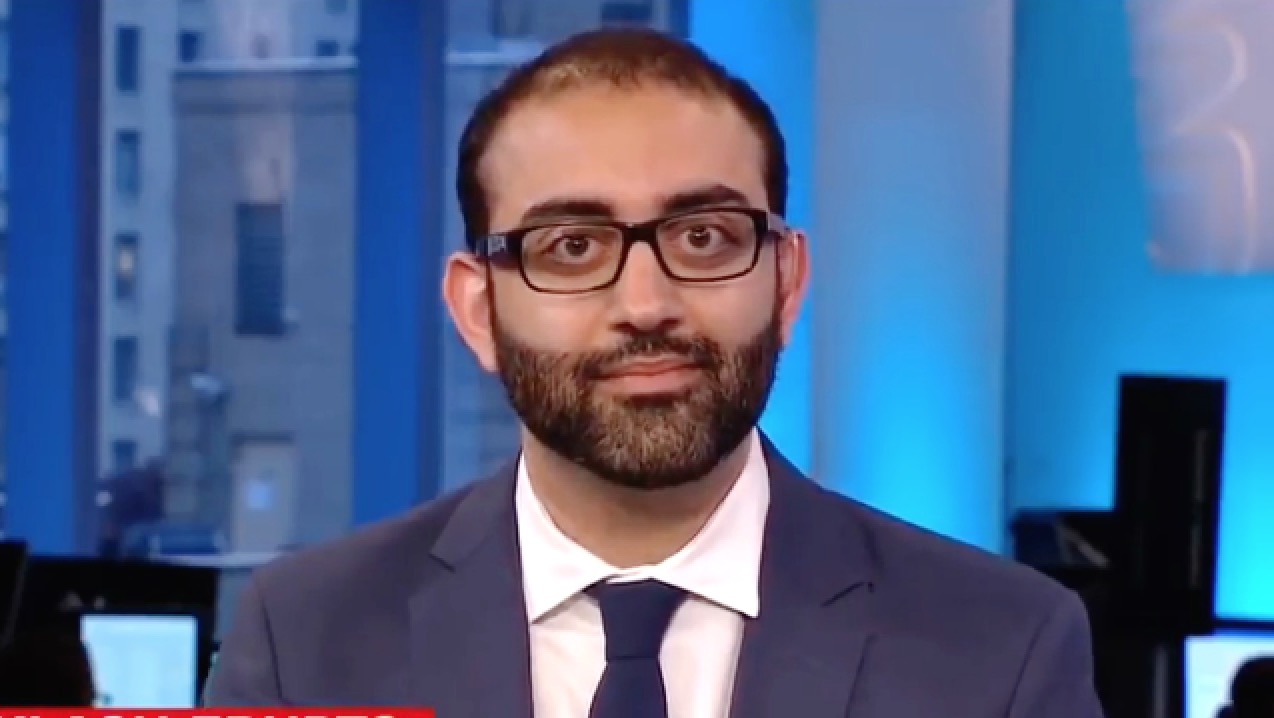 CNN media reporter Oliver Darcy joined John Ziegler for the Mediaite columnist's latest podcast, and the two discussed whether the "hypocrisy" of conservative media has been exposed through its compulsion to root for President Trump.
Much of Darcy's work for CNN focuses on how conservative media reacts to controversy and political developments generated by the Trump movement. As he explained to Ziegler, Darcy is particularly interested in how many conservatives are willing stand by Trump despite his penchant for scandal and for holding views which contradict traditional GOP values.
As the two discussed the conservative media's tolerance for Trump's mistakes, Ziegler asked Darcy if he thought it was all a business "charade" without any real ideology behind it. Darcy answered that the evolution of conservative media is easily tracked because it tends to be guided less by policy and more by rhetoric.
"It loves red meat and that's really what it thrives on, and Trump came along and he is just providing endless red meat to the conservative media base…You could see this coming if you understood how the conservative media world operates…and its generally not policy, it's the entertainment, the red meat."
The conversation moved on to a discussion about how conservative media figures worked together during the 2016 election to create a pro-Trump echo chamber. Darcy noted that the synchronicity has weakened recently since Ann Coulter isn't forgiving the president for his lack of progress on the border wall. He did, however, acknowledge that figures like Sean Hannity continue to offer total support to Trump.
When Ziegler asked whether Hannity is "sincere" in his defense of Trump, Darcy said he believes so, but the Fox News host is "intellectually dishonest."
"When he goes on his program and comes up with some of these weird defenses…there are things that he criticized Obama for that pale in comparison to what's happening right now in the Trump era. I can't imagine if Clinton were president and she fired the acting FBI director while he's investigating her, what Sean Hannity would be saying. But when Trump does it, he's giving the okay and he says the media is freaking out by covering the story."
The two of them also discussed how conservative media would be apoplectic if Clinton won the presidency amidst Russian election-meddling. When asked what the "freakout" level would've been like on a scale of 1-10, Darcy responded with an 11.
After discussing how Matt Drudge is the "assignment editor" and indirect financial driver for conservative media, they noted that the Drudge Report creator doesn't seem as supportive of Trump as he was in 2016. The two noted how Breitbart and other factions of Trump's base have shown signs of cracking, and also that they might not have the necessary influence to grow and sustain the MAGA agenda.
The conversation eventually turned to how Trump mostly upended the media business model that existed before his political rise. Ziegler noted that #NeverTrump Republicans have been ostracized from their usual media corners, and he suggested that most journalists are happy that Trump is sticking around to bump up their ratings. Darcy pushed back on that notion by arguing that centrist journalists just want to get the truth out and hold the administration accountable.
Listen above, via Free Speech Broadcasting.
[Image via screengrab]
— —
>> Follow Ken Meyer (@KenMeyer91) on Twitter
Have a tip we should know? tips@mediaite.com