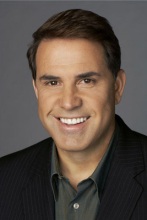 CNN anchor Rick Sanchez is big on Twitter. One thing he's not big on – holding back.
Last night he began a series of tweets aimed at Fox News, knocking their credibility as a network (and also, in a way, making a statement about his own network). Well he asked for it: we have the response from FNC – a classic Fox smackdown of the "hack."
Before we get to Fox News' response, here's what Sanchez tweeted. First:
if i didn't believe in doing right thing, i'd be rich anchoring at fox news
And:
do u know how much money i'd make if i'd sold out as hispanic and worked at fox news, r u kidding, one problem, looking in mirror
A Fox News spokesperson tells Mediaite: "Everyone knows that Rick is an industry joke, he shows that he's a hack everyday. And he doesn't have to worry about working at FOX because we only hire talent who have the ability to generate ratings."
What is Sanchez even implying? Is he saying he's not getting paid enough at CNN? That a Hispanic would be 'selling out' by working at FNC?
Sanchez is known for attention-grabbing comments and actions. But in the Twitter world, these types of comments are only exacerbated by the complete lack of network oversight. It's doubtful CNN would have cleared these statements, but on Twitter, an oversharer like Sanchez can let his uncensored thoughts get disseminated to the public, and picked up immediately (we saw this first on Inside Cable News). A headache for CNN, but great for us.
On a side note, we know via Sanchez' Twitter feed he's currently celebrating his 20th wedding anniversary tonight in New York – so congrats Rick!
• ICN noticed a response on Twitter from FNC's Julie Banderas.
• Johnny Dollar notes the response from FNC pundit Marc Lamont Hill.
• Sunday AM Update: Here's what's happening in the Twitterverse. Early this morning, Sanchez began backtracking from what he originally wrote. "wow, really getting heat from neocons and far right wing fox viewers for saying truth. must have hit nerve," he wrote, and later, "just like on a personal level i like most of the guys on fox, shep is old freind." He referenced the HuffPost story's headline ("Sanchez: Hispanics Working For Fox Have 'Sold Out'"), writing, "good story but headline wrong! i say i couldn't work there, im not criticizing those who do. never said that."
Also, Banderas has now deleted what she originally wrote on Twitter about Sanchez.
—–
» Follow Steve Krakauer on Twitter
Have a tip we should know? tips@mediaite.com