Comedians Perform to Fundraise for Environmental Group Fighting Trump's Policies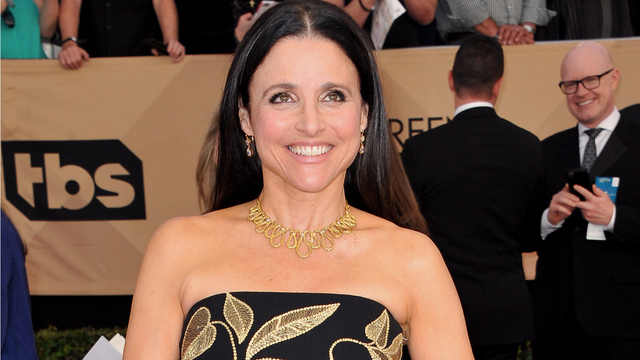 Tuesday, the The Natural Resources Defense Council (NRDC) announced its lineup for an event called "Stand Up for the Planet: An Evening of Comedy Benefiting NRDC's Litigation Fund," and we're going to guess they're not going to have any issue selling tickets. The event takes place on April 25th in Los Angeles, California, and according to a report from The Washington Examiner, will include performances from Larry David, Julia Louis-Dreyfus, Pete Davidson, Martin Short, Tig Notaro, Jerrod Carmichael, JB Smoove, Tony Hale, and others that have yet to be announced.
Rhea Suh, the NRDC's president, reportedly sent a letter to the group's members that said, "I'm going to venture a guess: For the past two months, the news out of Washington has left you scowling — and maybe even growling — more than laughing." She's hoping this will help with that.
The NRDC is suing President Donald Trump's administration for its decision to approve the Keystone XL pipeline, and is also opposing his roll back of the Environmental Protection Agency's Clean Power Plan.
Though it's not surprising that Larry David isn't a fan of Trump's, the two seemed pretty chummy back in November of 2015, when the then-candidate hosted Saturday Night Live. David had become a regular on the show with his Bernie Sanders impression, and during Trump's opening monologue, he shouted out, "Trump's a racist!" The two then did a bit about how David had heard he could make $5,000 for doing it, which, as a businessman, Trump said he could respect.
[image via Tinseltown / Shutterstock]
Have a tip we should know? tips@mediaite.com