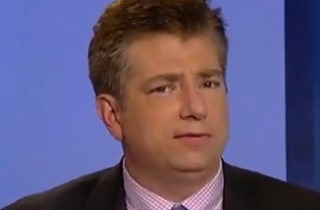 Jim Geraghty, an editor at the conservative National Review wonders if it's possible that the recent scandals rocking the NFL might in some way be traced to President Barack Obama.
"Does our president just reflect a broad cultural trend in the behavior of leaders," Geraghty wrote Monday, "or does he set the tone from the top?"
From there, Geraghty goes on to chronicle a number of national scandals, like the IRS's alleged targeting of conservative groups and NFL Commissioner Roger Goodel's botched response to a rash of misconduct within the league:
… Goodell told CBS This Morning he never saw the second tape of Rice striking his wife before Monday. He said, "when we make a decision we want to have all the information that's available. When we met with Ray Rice and his representatives it was ambiguous about what actually happened." Friday afternoon, he announced the league would be making a new effort in dealing with unacceptable player conduct . . . by forming a special committee. …

The country feels deeply betrayed by its governing and economic elites. Enter Obama. He's elected. …

And you know what we got. Stimulus waste; State Department employees on paid leave over Benghazi; "At this point, what difference does it make?"; the VA, where the secretary belatedly discovered an "unacceptable lack of integrity within some of our veterans health facilities," Obamacare, where Kathleen Sebelius let the president go out and say things about the website she knew weren't true, and still kept her job for several months. The NSA.
Geraghty concludes: "The message has been sent, far and wide: Accountability is for suckers."
h/t MMfA
[Photo via Twitter @jimgeraghty]
— —
>> Follow Eddie Scarry (@eScarry) on Twitter
Have a tip we should know? tips@mediaite.com