Cotton Strikes Back After Graham Diss: At Least Steve King Can 'Win an Election in Iowa'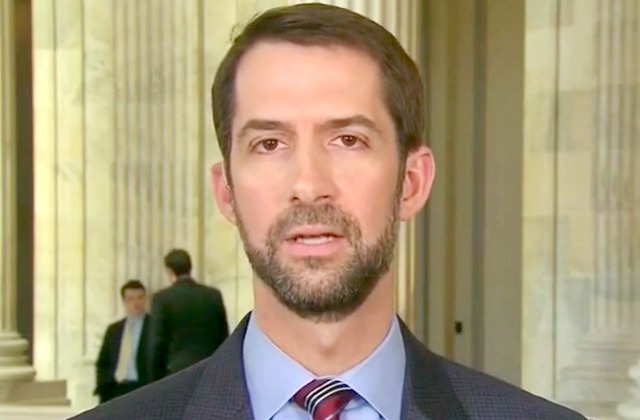 Sen. Lindsey Graham appeared on MSNBC this morning and called out colleague Sen. Tom Cotton, with Graham referring to Cotton as the "Steve King of the Senate," due to his hardline stance on immigration reform.
"I like Tom. On immigration, he's putting something on the table that there's just no market for in phase one," Graham said.
Now, as the government shutdown looms, Cotton has struck back against the senator from South Carolina.
Cotton spoke to reporters this afternoon and did not mince words, ripping Graham for his failed presidential bid in 2016.
"The difference between Steve King and Lindsey Graham is that Steve King can actually win an election in Iowa," Cotton said. "Look, we had an election in 2016. Immigration was a major issue there and the American people and especially Republican primary voters made it clear that they wanted Donald Trump's vision of immigration policy, not Lindsey Graham's. He didn't make it to the starting line and he didn't even make it off the kiddie table in the debates."
Cotton continued to pile on Graham, calling into question the bipartisan DACA deal Graham and Sen. Dick Durbin said they had worked out last week.
"When Lindsey Graham and Dick Durbin agree on immigration, that's not a bipartisan agreement," he said, suggesting that Graham did not possess the kind of Republican bona fides to get a proper bill passed. "Lindsey Graham and Dick Durbin are not adversaries in negotiating. They are allies strategizing."
Tell us how you really feel, Tom.
[image via screenshot]
—
Follow Lawrence Bonk (@sidescrollers) on Twitter
Have a tip we should know? tips@mediaite.com