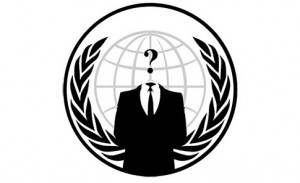 The "hacktivist" group Anonymous appeared to have struck again when a video released this morning claimed they are planning to take down Facebook in November. Coming off of a busy summer than included hacks on Sony's Playstation network and the Syrian Ministry of Defense, it seemed that Anonymous had set their sites on a new, larger network.
The YouTube video claims, "your medium of communication you all so dearly adore will be destroyed" and urges people to "join the cause and kill Facebook for the sake of your own privacy." It also claims that Facebook has been selling information to U.S. government agencies and security firms that work with the governments of Egypt and Syria.
Many regarded the video with skepticism and looked to Anonymous' Twitter to try and clear things up. That did not shed much light on the situation. This morning they tweeted:
No one can speak for the whole of #Anonymous. There are some anons who support #OpFacebook whilst others do not.
They then followed up with a series of tweets urging people to spread the news about Operation Facebook, including a link to this page that promises to provide more information on #OpFacebook. From it, I have gathered that we can't really fight Facebook and the only way to support Anonymous is to watch their video enough times that it beats out Rebecca Black and that really cute cat in Japan.
To make things more complicated, two hours ago the official Anonymous account retweeted apparent Anonymous member @anonymousSabu (that's a lot of anonymous in one sentence) who wrote "#OpFacebook is bullshit and does not exist".
So, I'd keep November 5th open on your calendar just in case, but right now Operation Facebook seems to be a hoax with a very weird video. No one has their story straight right now. I guess that is the problem with being a member of a mysterious hacking group: being anonymous must make communicating really hard!
In the mean time, prepare yourself for the possible apocalypse of the social network by watching this well crafted video. Dramatic opening music, freakishly garbled voices and V for Vendetta references? Check.
Enjoy:
(h/t)
Have a tip we should know? tips@mediaite.com