Current US Diplomat Reportedly Says Trump's Either 'Compromised By Putin or He's a Pussy'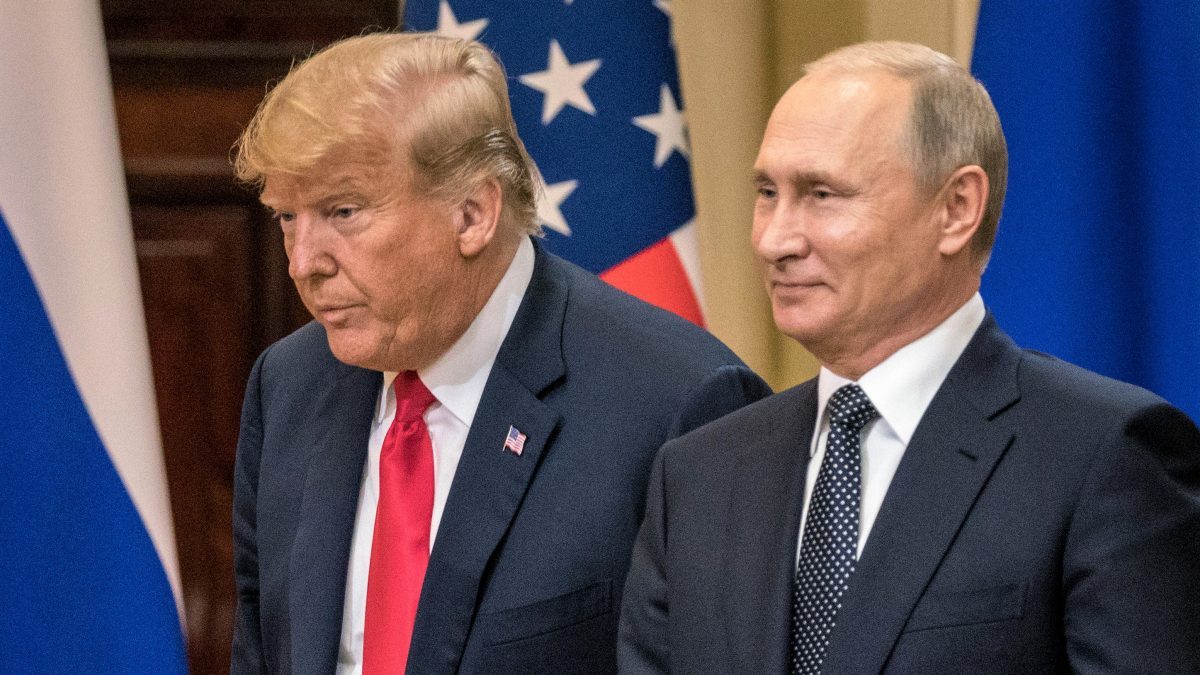 As a furor rages over the White House's inability to stand by former US Ambassador to Russia Michael McFaul against demands by Russian President Vladimir Putin, one American diplomat is trashing President Donald Trump.
Speaking anonymously to the Daily Beast, the diplomat, who is currently serving, said he was "at a fucking loss" over the debacle.
Here's the run down: Trump said on Monday that Putin proposed an "incredible offer" in their private meeting, with regard to the 12 Russians indicted for election meddling last week. The offer is that in exchange for Russia allowing American investigators to speak to those Russians, Russia would be allowed to question Bill Browder, a US-born investor and Michael McFaul, the former US ambassador to Russia. Putin hates both of them.
This absurd proposal from Putin was vigorously shut down by the State Department, but not before Sarah Sanders said Trump would "meet with his team" to discuss it.
McFaul weighed in on Twitter:
I hope the White House corrects the record and denounces in categorical terms this ridiculous request from Putin. Not doing so creates moral equivalency between a legitimacy US indictment of Russian intelligence officers and a crazy, completely fabricated story invented by Putin https://t.co/K1ZvrNwTu3

— Michael McFaul (@McFaul) July 18, 2018
The diplomat that spoke to the Daily Beast called the weird flub "beyond disgraceful" and "fundamentally ignorant with regard to how we conduct diplomacy or what that means."
He continued, ending with a zinger:
"The president has first and foremost his interests at the top of his mind, as opposed to the government's. That's very clear over the past week and a half, between shitting on our NATO allies and kissing Putin's ass," the diplomat said. "He cares more about himself than the nation and any of us who serve it."

"Either he's compromised by Putin or he's a pussy, in which case he should grab himself."
Read the Daily Beast report here.
[image via screengrab]
Have a tip we should know? tips@mediaite.com
Aidan McLaughlin - Editor in Chief