Daily Mail Reporter: This Year's Black Actors and Filmmakers 'Aren't of That High Quality'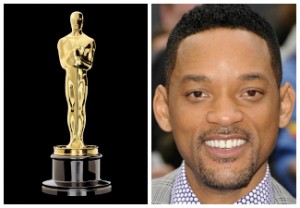 In the past few days, there have been a number of celebrities weighing in on this year's Oscars being the second in a row not to nominate a single black actor or actress for any of the top awards categories. Some have called for boycotts, some have said they're skipping the event but not necessarily advocating for the boycott, and some have denounced the outrage altogether. Baz Bamigboye, a showbiz columnist at The Daily Mail and the latest public influencer to speak out, falls into that last category.
In his most recent column, Bamigboye asserted that there were no black nominees because this year, none deserved to be nominated. He supplemented his point by writing about the origins of the awards show and asking his readers to think in terms of historical context. He also warned against pushing toward the inclusion of people of color just for the sake of inclusion and representation, regardless of deservedness in a given year, because it is "well-meaning tokenism."
"I share some of their angst, but I don't feel heartbroken about this year's nominations," wrote Bamigboye in the British daily. He is black, as are many of the celebrities and industry professionals who have spoken out against the unrest sparked by the lack of nominations for people of color. He continued, "The simple fact is that the Oscars must celebrate and honour the best. And, I'm afraid, in my view, the movies this year with black actors and black film-makers aren't of that high quality."
He then went on to say that there are exceptions to his ruling, pointing out that Beasts of No Nation and Creed were great films that featured black actors and filmmakers. This contradiction isn't his only misstep within the piece: He also characterized Spike Lee's disinterest in the ceremony as a "boycott," when Lee went on the record yesterday clarifying that it was in no way a boycott.
In writing this piece, Bamigboye adds his name to an ever-growing list of people who are sharing very diverse opinions about a less-than-diverse event and what it means for the industry they all represent.
[image via screengrab]
For more from Lindsey, follow her on Twitter.
Have a tip we should know? tips@mediaite.com