Dan Savage: Imagine Fox News' Reaction to Bristol Pregnancy if She Were Obama's Daughter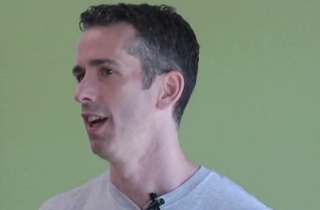 Bristol Palin revealed in a blog post today that she's pregnant with her second child, just weeks after calling off her wedding to Sgt. Dakota Meyer. She said this would be a "huge disappointment" to her family and asked for people to respect her family's privacy.
But columnist Dan Savage couldn't help but detect some hypocrisy in the air.
Savage wrote a blog post tonight referring to the young Palin as "Bristol 'Screw As I Say, Not As I Screw' Palin." He recommended birth control "for right after your next child is born into a fatherless home," brought up the abstinence PSA she did a few years ago, and even quoted her own words about how "in general kids do better growing up in a mother/father home" (an argument she used in taking on President Obama over gay marriage).
But the real kicker came at the top, when Savage said Fox News would have a much different reaction to Palin's pregnancy if she was an Obama:
If Bristol Palin's last name was "Obama" the whole Hee Haw gang at Fox News would spend half of every day for the next nine months telling us that Bristol Obama has terrible parents—"Maybe Michelle should be less concerned with what your kids are eating and more concerned with what her kids are doing!"—and the half of the day pretending to fret over the terrible example that Bristol Obama was setting for other African American women and girls. But unplanned pregnancies and kids in fatherless homes and two different children by two different fathers? IOIYAR.
FYI, that acronym stands for "It's Okay If You're A Republican."
[h/t Raw Story]
[image via screengrab]
— —
Follow Josh Feldman on Twitter: @feldmaniac
Have a tip we should know? tips@mediaite.com
Josh Feldman - Senior Editor