DC's Red Hen Fends Off Nasty Messages, Threats After Being Confused for the Other Red Hen
The Red Hen in Washington D.C. has seen a major spike in social media activity over the last few days, mostly because people keep mixing them up with the restaurant that expelled Sarah Huckabee Sanders over the weekend.
Red Hen just so happens to share a name with the eatery in Lexington, Virginia that kicked out the White House press secretary as she tried to dine there with her family. Even though the two restaurants have no affiliation with each other beyond their name, both establishments have been catapulted into notoriety, and it's having an impact on their online profiles.
The Red Hen Sanders visited has been overwhelmed with Yelp reviews where Trump critics applauded them for their moral stance, while Trump supporters bashed them for their disrespect to the president's staff. As for the one in Washington D.C., they've had to deal with a ton of hate messages and threats by those who keep confusing them for the one in Virginia.
Red Hen communications director Alysa Turner told Washingtonian that she has been in contact with the police as the D.C. restaurant continues to deal with vandalism, internet trolls and ominous phone calls.
As such here's a mix of Red Hen's most recent Twitter activity and online correspondence as they try to handle the misplaced anger coming their way: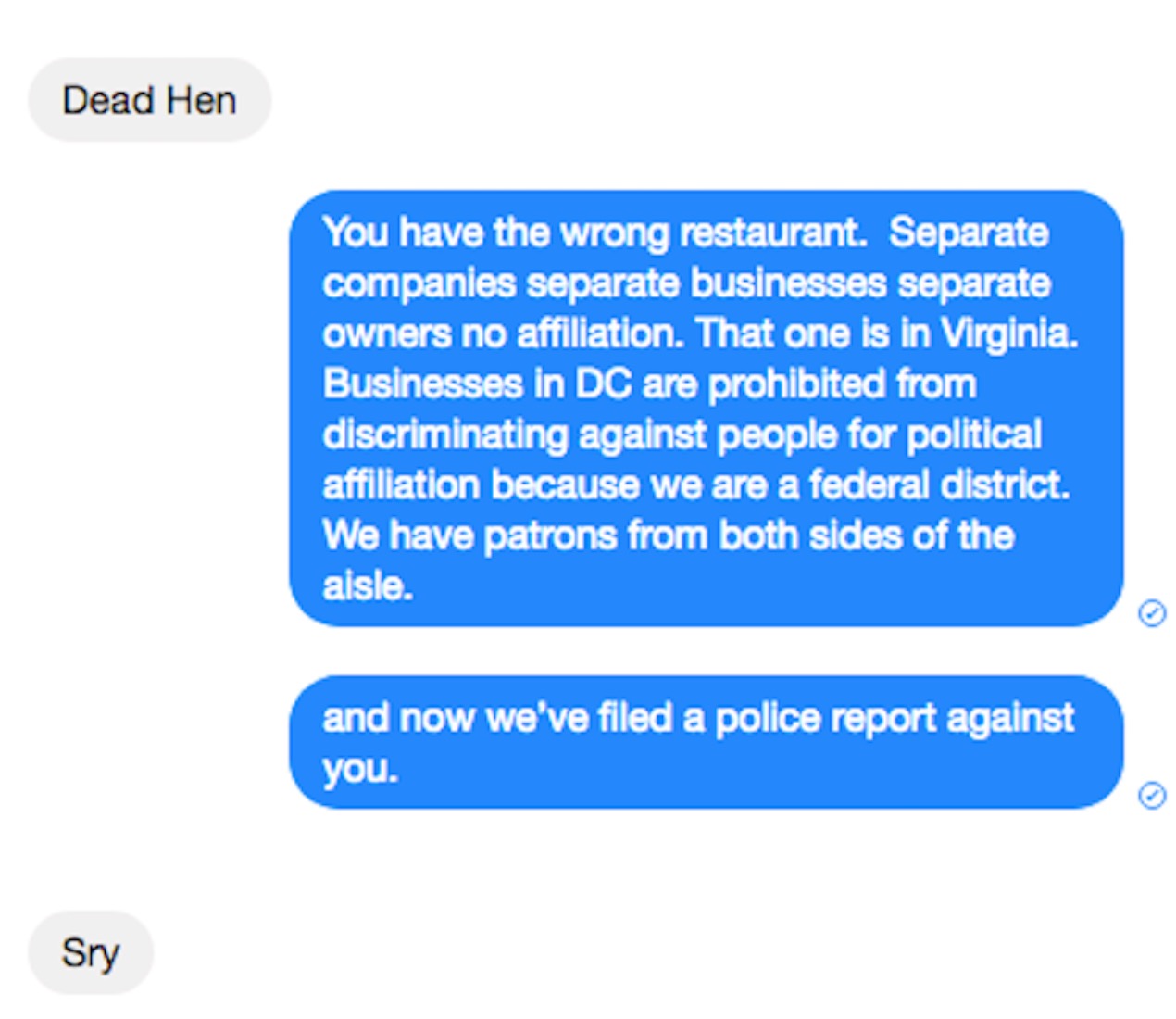 Can you comment on Gigi Hadid dating Zayn Malik?

— The Red Hen (@RedHenDC) June 24, 2018

That's not us flamestomper. You should change your name to FlameFanner. pic.twitter.com/mIvqDAYS3Y

— The Red Hen (@RedHenDC) June 25, 2018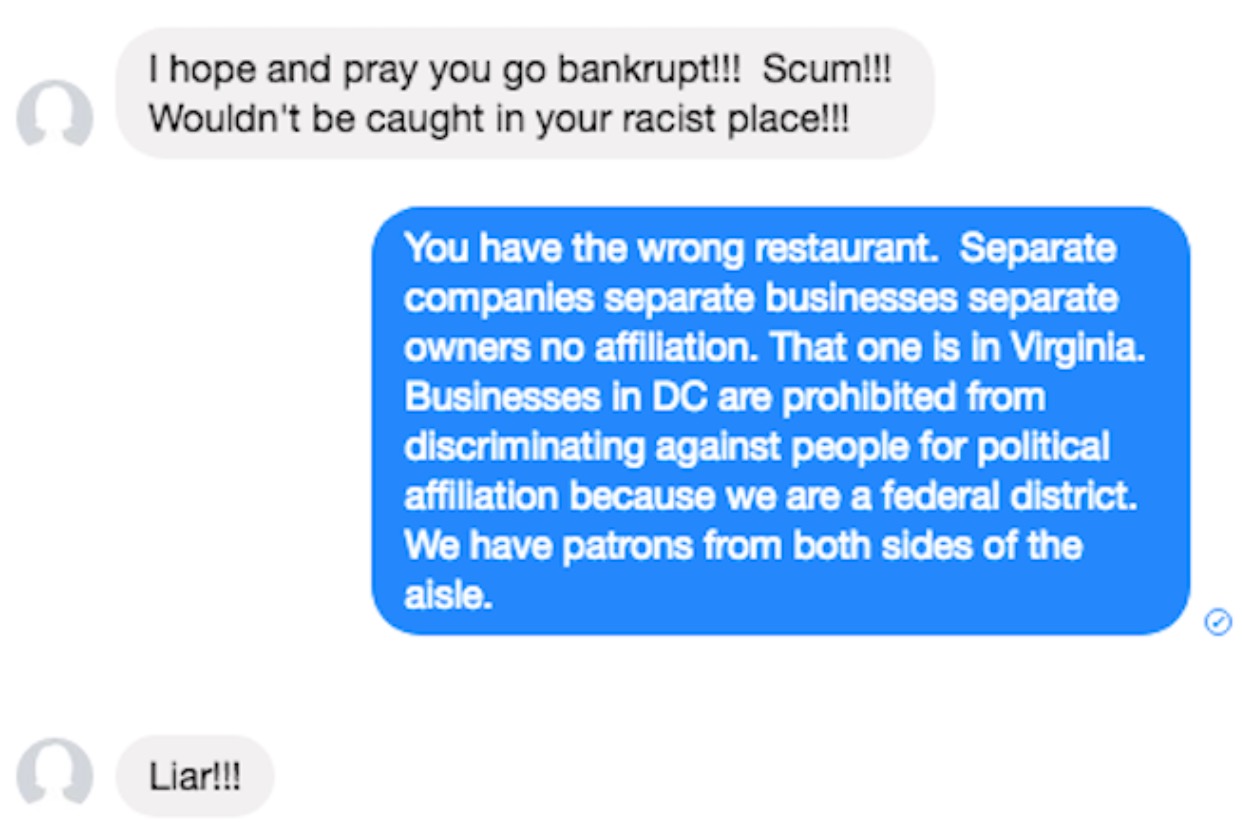 Why does Roger Federer use yours?

— The Red Hen (@RedHenDC) June 24, 2018

We're not the same restaurant Barbara, but we enjoyed your performance in Funny Girl. pic.twitter.com/SrVGzZ6wGh

— The Red Hen (@RedHenDC) June 25, 2018
[Image via screengrab]
— —
>> Follow Ken Meyer (@KenMeyer91) on Twitter
Have a tip we should know? tips@mediaite.com