Dem Lawmaker Considers Legislating from Jail Rather than Resign for Teen Sex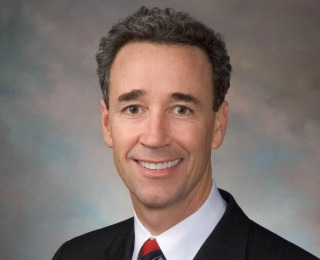 After entering an Alford plea last week to misdemeanor charges of "contributing to the delinquency of a minor," Virginia Del. Joe Morrissey (D-Henrico) is now weighing whether he'll resign or continue legislating while serving out his jail term.
The Democratic lawmaker was accused by Virginia prosecutors of having sex with the 17-year-old receptionist at his law firm. Following his Alford plea (which maintains his innocence but acknowledges sufficient evidence to convict), he was sentenced to 12 months in jail, with six suspended.
Under a work-release arrangement, Morrissey has been allowed to leave jail seven days a week, from 6 a.m. to 10 p.m. (cut back to 12 hours today). The arrangement also allows him to carry on as a practicing lawyer and a legislator in the Virginia General Assembly's 2015 session.
Officials from both the Democratic and Republican parties have called upon Morrissey to resign immediately, but he maintains his innocence, having once called the charges "baseless." In a press conference from church, the lawmaker opted not to resign and instead declared that he will "let God make that decision."
So what did Morrissey allegedly do, exactly? According to a baffled WaPo columnist:
When he was charged this summer, Morrissey proclaimed his innocence. He said his phone and the girl's phone were hacked, and the photos and the trail of text messages between them were planted.

[…] According to court documents, Morrissey texted a friend of his: "Hey, buddy, I just [had intercourse with] her on my conference table and again on the floor for good measure!"

Detectives said they found 15 nude pictures of the young receptionist on his phone. Wow, what a hack.
If Morrissey won't leave office, the legislative body's top officials are reportedly "actively exploring all available options, including removal."
— —
Have a tip we should know? tips@mediaite.com