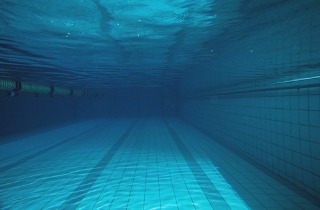 House Democrat Tony Cárdenas is getting tired of what he deems as Darrell Issa's partisan investigations into Obama administration wrongdoing, and he decided to "help" out Issa with a proposal to streamline these investigations to save taxpayer dollars: give Issa a pool.
In a very strong bit of political trolling, Cárdenas' office put out a press release on Friday saying that Issa should be given an aboveground pool of his own because (and I'm seriously quoting him here) "we are picking winners and losers, when it is clearly obvious that witches can only be found by dunking them in water."
Cárdenas elaborates, "If they float they're a witch. If they don't, installing a pool will allow us to retrieve the non-witch before he or she drowns. Like the Chairman, I am interested in effective government oversight and reform. This pool will allow that to take place, wasting far fewer taxpayer dollars in the process."
But that's not all, even the name of the pool itself is in itself an attempt at trolling.
The new pool will be dubbed the "Senator Joseph R. McCarthy Memorial Truth Pond" and a plaque will be installed on the exterior with the famous words of former head counsel for the United States Army, Joseph N. Welch, who asked McCarthy, "Have you no sense of decency, sir? At long last, have you left no sense of decency?"
You can read Cárdenas' press release here.
[h/t ABC News]
[image via screengrab]
— —
Follow Josh Feldman on Twitter: @feldmaniac
Have a tip we should know? tips@mediaite.com
Josh Feldman - Senior Editor