Dems Say Uranium One Key Witness Flops Before Congress, Provided 'No Evidence' on Clinton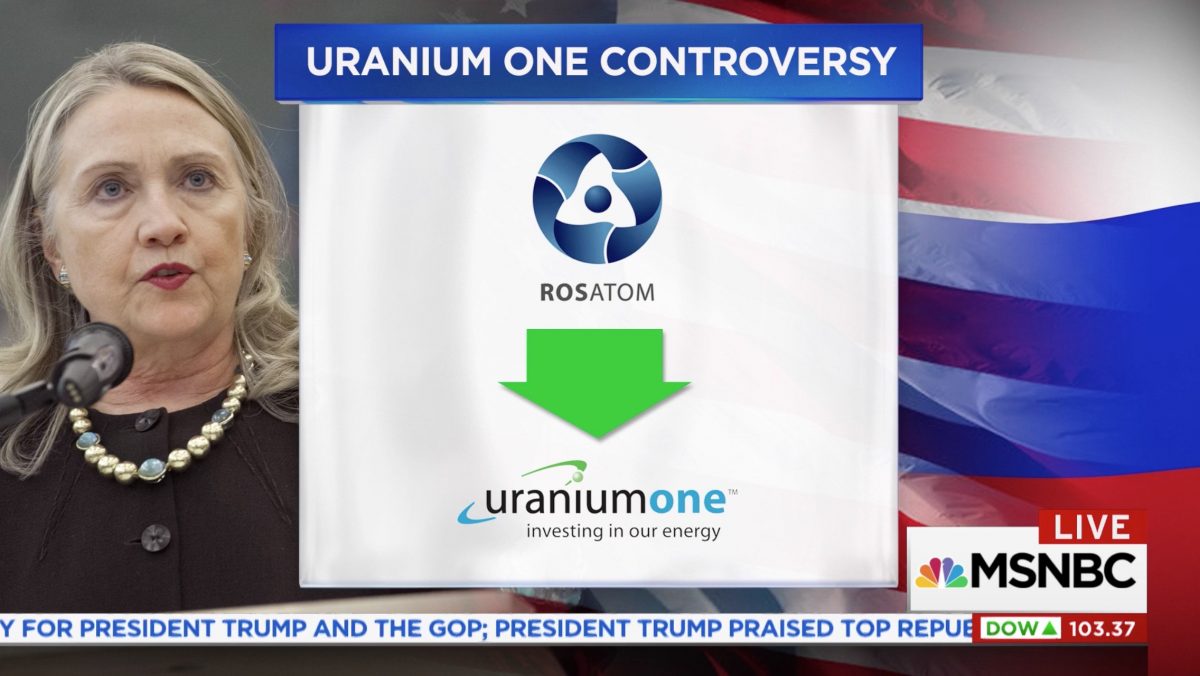 The star informant who was supposed to provide groundbreaking revelations about the 2010 Uranium One deal has apparently gone before Congress, but produced "no evidence" of improper conduct from anyone in the Obama Administration.
Democratic staffers provided The Hill with a summary of what William Douglas Campbell told congressional Republicans during closed-door meetings last month. Campbell is a Florida businessman and ex-lobbyist who GOPers propped up for months because they believed he was a key witness whose testimony would show that Russia used the Obama era deal to bribe Hillary Clinton while she ran the State Department.
Campbell used to be an informant for the FBI during their investigations into Vadim Mikerin — a Russian businessman who worked for a subsidiary of Rosatom, the nuclear power company that purchased Uranium One. Even though Campbell wore a wire in those days, federal investigators determined he was not a credible witness, and they ultimately discarded his testimony from their case.
In terms of his February testimony, Campbell was described as unable to produce solid evidence that Russia had undue influence over Clinton as the Obama Administration granted approval to the Uranium One deal. He also couldn't say much about whether there was a quid pro quo involved when Bill Clinton received $500,000 in speaking fees due to an address he gave in Moscow.
From the report.
During his testimony, Campbell also said he was told by Russian nuclear executives that Moscow had hired the American lobbying firm APCO Worldwide to influence the Clintons and U.S. policy and that they expected the firm to provide in-kind support for the Clintons' Global Initiative.

He said he believed that APCO sought "meetings at Commerce" and other "federal agencies" — but according to Democrats claimed not to know if any of those alleged efforts "ever came to fruition."

Campbell "conceded that he was unaware of anything APCO had done or whether any specific meetings had occurred, and he did not explain the basis for his believe that APCO sought those meetings," Democrats wrote.
For months, President Donald Trump and his conservative media defenders have used the Uranium One scandal to argue that the Clintons' ties to Russia are far worse than his. However, separate reporting on the topic has suggested that the scandalous deal is an overblown lemon.
You can read the interview summary here.
[Image via screengrab]
— —
>> Follow Ken Meyer (@KenMeyer91) on Twitter
Have a tip we should know? tips@mediaite.com