Did You Wake Up A Few Hours Late? Blame Your iPhone And Its New Years Alarm Bug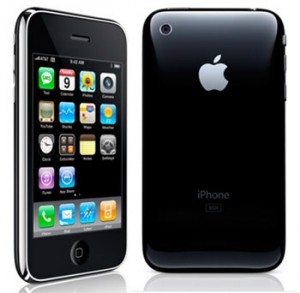 Good morning, sunshine! Does the light out your window look particularly bright? Do you feel way more well-rested than you expected to be? Well, if you use your iPhone's alarm to wake yourself up in the morning, that could be the cause as, for the past two days (and for many, today as well) a glitch caused by the calendar year changing has kept non-recurring alarms from going off. That's right. It's time to forward this article to your boss.
For iPhone users who had jobs or important places to go over the weekend, this is old news (one poor couple even had months of fertility treatment and thousands of dollars wasted because of it). The bug first appeared on the First and was confirmed by Apple to Endgadget. However, Apple promised that things would be normal by today when those of us who spent the weekend sleeping in and getting over our New Years' hangovers would first be affected by it. For most people, that seems to be the case. But, judging by Twitter and, ahem, the phone belonging to the writer of the post you're currently reading, not everyone's alarm was fixed.
So, what do you do now? Well, AppAdvice is suggesting you reset all of your alarms or create a recurring one while Mashable is offering a list of free alarm apps that should all work fine.
Other than that, maybe now is just a time to learn the valuable lesson that we shouldn't base our entire lives around one, little device.
Have a tip we should know? tips@mediaite.com