The official campaign store for Sen. Marco Rubio (R-Florida) launched early Sunday morning. Like most politically-themed online shopping destinations, it features the usual signs of a campaign — bumper stickers, lapels, buttons and women's t-shirts that are almost always two sizes too small.
Rubio's official Twitter account boasted the store's grand opening:
We just launched our campaign store – featuring the official Marco Polo! Get yours today –> http://t.co/32o3bWrXMb pic.twitter.com/AWnlqrJU1Z

— Marco Rubio (@marcorubio) June 14, 2015
Among the other items mentioned, the store's flagship item is a polo-style shirt dubbed the "Marco Polo." Yes, this is a real thing. And just in case you were wondering what the little white logo was over the left breast, it's the outline of the continental United States with the senator's first name written below.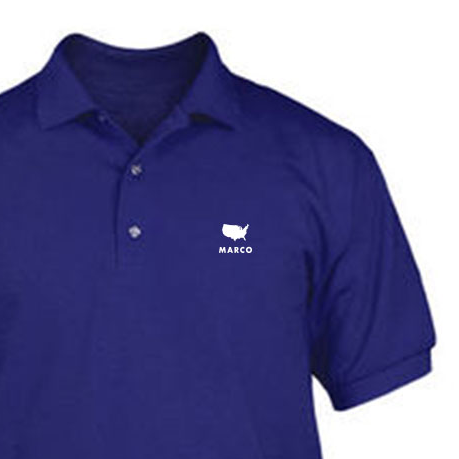 What about Hawaii and Alaska? Despite the need for basic lessons in American geography and history, another interesting point of distinction arises upon further inspection of Rubio's campaign store website.
When the junior senator from Florida announced his candidacy back in April, he did so beneath a gigantic banner that read, "A New American Century." Meanwhile, the campaign store's tagline reads, "A New American Store." Combined with the emphasis on the "Marco Polo," I can't help but wonder if Rubio wants to become the new Ralph Lauren. That, or totally usurp the American fashion designer and philanthropist whose name adorns the original polo shirts these new entries riff off of.
After all, Lauren's clothing brand regularly boasts the "Made In America" sales tagline. Plus, it's long been the official clothing sponsor of the U.S. Olympic Team. Maybe Rubio doesn't want to be president at all. Maybe he just wants to attend the 2016 Summer Olympic Games in Rio de Janeiro, Brazil.
Makes. You. Think.
[h/t Marco Rubio Store]
[Image via Twitter]
— —
>> Follow Andrew Husband (@AndrewHusband) on Twitter
Have a tip we should know? [email protected]