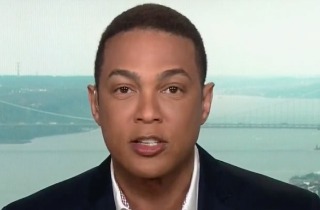 CNN's Don Lemon gave a piece of commentary this week in which he questioned the social factors that contributed to Justin Bieber's past use of the n-word, pointing to how people of all ethnicities use the word and how society might be to blame for young people like Bieber using the word. Gawker's Jason Parham reported on this with the headline "Moronic CNN Anchor Blames Black People for Bieber's Use of Racial Slur."
Parham said Lemon is unfairly blaming black people for what Bieber did, and is "shift[ing] the moral burden of racism onto us." He ends by suggesting Lemon should probably just shut up about race altogether.
Well, after that post went up, Lemon e-mailed Gawker to complain about the piece, but in spite of his objections to the e-mails not being made public, the entire e-mail conversation was posted in the comments section of the original Gawker post. In it, Lemon objects to the "factually inaccurate" column, insisting he was never blaming black people specifically. Gawker editor-in-chief Max Read responded that he's just splitting hairs and won't be taking down or correcting the post.
The e-mailing went nowhere, and the whole exchange went public. Lemon later told TheWrap his objection to the e-mails being released publicly was because "I didn't want to distract focus from a very important story – the intersection of a pop star, culture, race and a toxic word."
You can listen to Lemon's full audio commentary on the subject that kicked this whole thing off below, via BlackAmericaWeb:
[h/t TheWrap]
[image via screengrab]
— —
Follow Josh Feldman on Twitter: @feldmaniac
Have a tip we should know? [email protected]
Josh Feldman - Senior Editor