Dozens of Top Conservatives Sign Letter Demanding Washington Post Stop Calling Jennifer Rubin 'Conservative'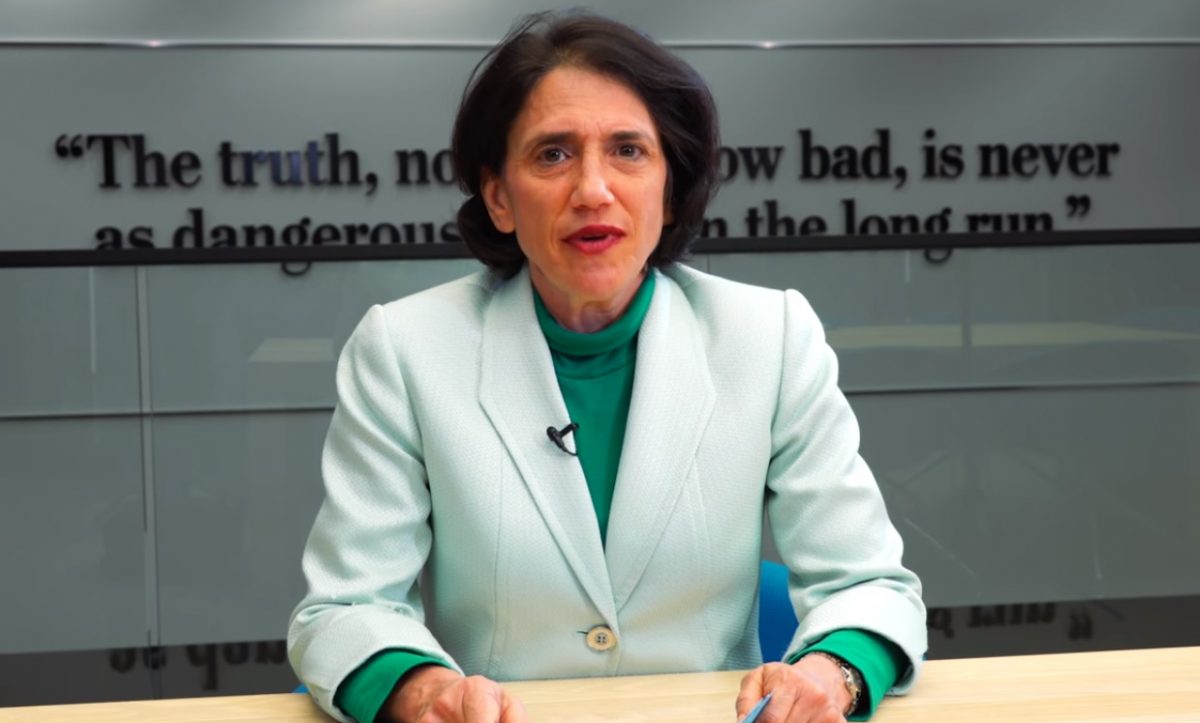 Three dozen leading conservatives penned a strongly worded letter requesting that the Washington Post stop referring to opinion writer Jennifer Rubin as "conservative," since they believe none of her policy positions align with the current right-wing movement.
"In truth, it is nearly impossible to discern any conservatism in Rubin's contemporary writing," the conservatives stated in the note, which was published by the conservative blog The Federalist and signed by former Heritage Foundation president Jim DeMint, Media Research Center founder  Brent Bozell, Susan B. Anthony List chief Marjorie Dannenfelser, and many others.
"We, of course, respect the right of The Washington Post to employ whatever writers it pleases — even Jennifer Rubin. However, we ask for the sake of intellectual honesty that the Post cease to identify her as in any way 'conservative,'" they added. "[W]e also respectfully request that you consider hiring a voice who can eloquently and effectively defend the positions held by our President, his party, and the millions of voters who elected him. We would be happy to provide recommendations."
Rubin's status as a conservative writer has long been a point of contention for people on the right, particularly due to her vocal opposition to President Donald Trump. However, the Post does not necessarily advertise her work as "conservative," but instead notes that Rubin is an "opinion writer reporting from a center-right perspective," which the signatories of the letter believe is still an inaccurate label.
"This issue exemplifies why so many Americans — particularly conservatives — hold a high distrust of the media," the group said. "How can an average reader take the Post's opinion section seriously when, of its numerous regular columnists, none can be found which defend the policies of our nation's elected president?"
View the full list of signatories below:
.@MZHemingway at @FDRLST reported that 37 conservative leaders sent this letter to the @washingtonpost calling on the Post to stop identifying @JRubinBlogger as conservative. We also called for Post to hire conservative writer.

Check it out: pic.twitter.com/AcqUYg6hqj

— American Principles (@approject) October 4, 2018
[image via screengrab]
Follow the author on Twitter (@calebecarma).
Have a tip we should know? tips@mediaite.com