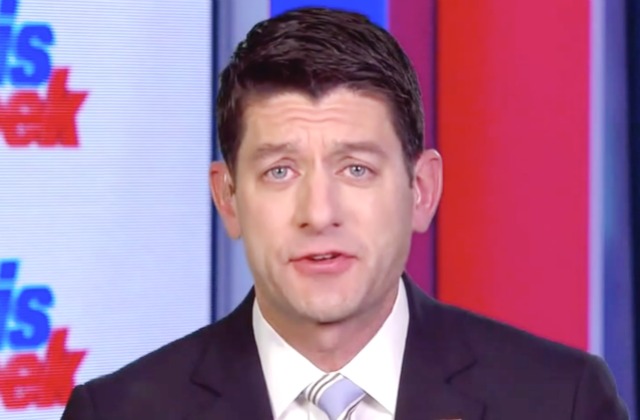 It was supposed to be a simple photo op.
House Speaker Paul Ryan would pose with a group of visiting schoolchildren, make an attempt to look cool and hip–and signal his concern for the youth and the future or something. But it didn't go exactly as planned.
During a field trip to Washington, DC, nearly 100 8th graders from South Orange Middle School in New Jersey reportedly opted out of being photographed with Ryan due to conflicting political opinions.
Matthew Malespina, one of the Ryan resisters, said, "I can't take a picture with someone who supports a budget that would destroy public education and would leave 23 million people without healthcare."
In the end, a few students did choose to be seen with the Speaker, and Ryan even fist-bumped with one less-than-discerning youngster. That photo made its way onto Ryan's official Instagram with the caption "Got that #FridayFeeling"–even though it all went down on a Thursday. Then things got even worse.
Unnerved by the congressman's choice to use their classmates as political props, some people identifying themselves as students who abstained began to call Ryan out in the comments section.
One student wrote:
"Get your act together and stop trying to publicize our school in a negative outcome. Like, we're just a bunch of middle schoolers that went on a school trip and had to meet you…Half of us stood across the street, including me, because we hate you."
That same student also felt compelled to point out: "[I]t's not even Friday."
Another replied:
"I find this really funny because this is my school, and more than half of us chose to step out of that picture… Plus most of the kids who were standing there were only there to make fun of him, because he's a walking talking meme."
Savage.
[image via screengrab]
For more, see the original story via The Village Green.
Follow Colin Kalmbacher on Twitter: @colinkalmbacher
Have a tip we should know? tips@mediaite.com