Ex-CNN Anchor Rick Sanchez Has "Friends," Would Very Much Like New Gig In 2011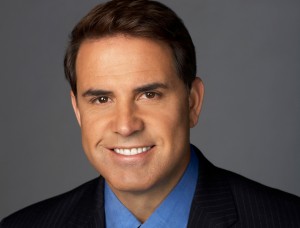 Rick's friends have had it, and they're doing something about it. Bottom line: they want Rick Sanchez back on TV, like yesterday.
Sanchez, host of the now-gone CNN daytime show Rick's List, lost his gig after calling Jon Stewart a "bigot" and suggesting that Jews control the media. Or, as Sanchez summed it all up to Mediaite last October, "I got greedy and I got mad and I got in trouble."

Indeed. But now a group of "Rick's friends" have banded together and taken to Sanchez's turf: social media. They've launched a website and Twitter account called "Friends of Rick Sanchez" which urges America to "get the whole story" about what Rick did and didn't say, and to join the movement to get Rick back where he belongs:
Rick is a good man with a long history of success in the television industry. We created this site because we don't believe a man's life should be judged by one misconstrued moment, one interview, one soundbite taken out of context. We believe that runaway headlines shouldn't malign someone's reputation, leaving him unemployed and ruined.

Rick doesn't hate. He doesn't discriminate. He knows what it's like to be a minority, an outsider, and what it's like to work your way up from literally nothing. And he is sympathetic to all groups—Italians, African-Americans, Arabs, Hispanics, Muslims and yes, Jews, because he knows they have also had to overcome similar challenges.
Rick's friends say the experience of losing his CNN job forced Sanchez into a period of "reflection," and plenty of time with family and friends. Those friends, of course, want to see Rick out of the house and back on your TV:
And as Rick's friends, we hope that the new year brings him a new, fresh start.
Rick's friends have chosen a perfect time to launch their site–right about the same time Sanchez himself is returning to public life, with an appearance in New York alongside Rabbi Shmuley Boteach on January 13.
Call Boteach an FOR (Friend of Rick): "Rick Sanchez was humiliated," Rabbi Boteach says. "The Jewish religion says that a man's most cherished possession is his good name. Rick deserves the opportunity to reclaim his."
The NYC event's being billed as a "public dialogue," but you can bet a lot of time will involve Rick talking about Rick:
My career path was changed because of a misconstrued comment, which very few actually even bothered to listen to. I have spent the last few months concentrating on my family, but instantly jumped at the opportunity for a public dialogue with my friend, Rabbi Shmuley Boteach. I look forward to addressing any and all questions and concerns of the Jewish community," said Sanchez.
Have a tip we should know? tips@mediaite.com