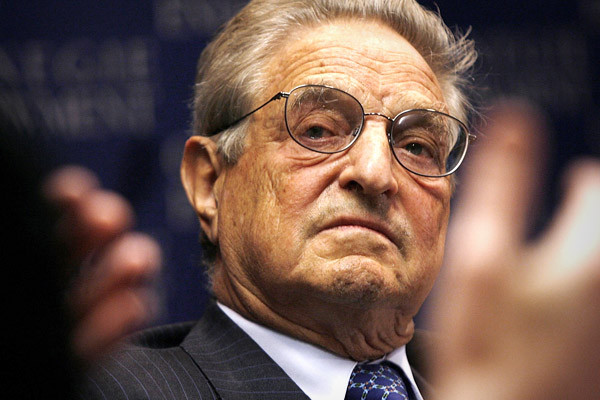 Billionaire philanthropist George Soros gets consistently vilified by conservative media for ostensibly underwriting nearly every progressive protest from those who disrupted the confirmation hearings of Brett Kavanaugh, to even paying for the "caravan" of Central American migrants to enter the United States in time to impact the midterm elections.
Those may seem like far-fetched conspiracies to some readers, but there are people that find Soros' financial support of a progressive agenda that it appears that someone placed an explosive device in the mailbox of his suburban home.
NBC News reports:
The device was similar to a pipe bomb and contained explosive powder, according to a law enforcement official. Authorities detonated it as a precaution, and no one was injured, NBC New York reported.

Police in Bedford, a hamlet about 30 miles north of New York, said an employee of the residence in Westchester County received the package before 3:45 p.m. ET. After seeing what appeared to be an explosive device inside, the employee placed the package in a wooded area and called police.

Several law enforcement agencies were dispatched, including the FBI and the Bureau of Alcohol, Tobacco, Firearms and Explosives, both of which tweeted that there was no immediate threat to public safety. They provided no possible motive.
With very contentious midterm elections only two weeks away, fear-mongering on the right has been at an all-time high, fueled by President Donald Trump's unverified claims like the "Democrats want an open border" and that the caravan of migrants that includes criminals, members of MS-13, and "Middle Easterners."
The conservative media has doubled down on the threat of "angry mobs" of leftists who pose the threat of violence towards supporters of Trump and cite protesters and impolite citizens interrupting politician's dinners as evidence.
But as we see in this story, it certainly seems that neither party is the sole province for over-the-top rhetoric that incites dangerous behavior.
Have a tip we should know? tips@mediaite.com