Trump Tweets About the #FakeMelania Hashtag Conspiracy Theory: Fake News 'Only Getting More Deranged!'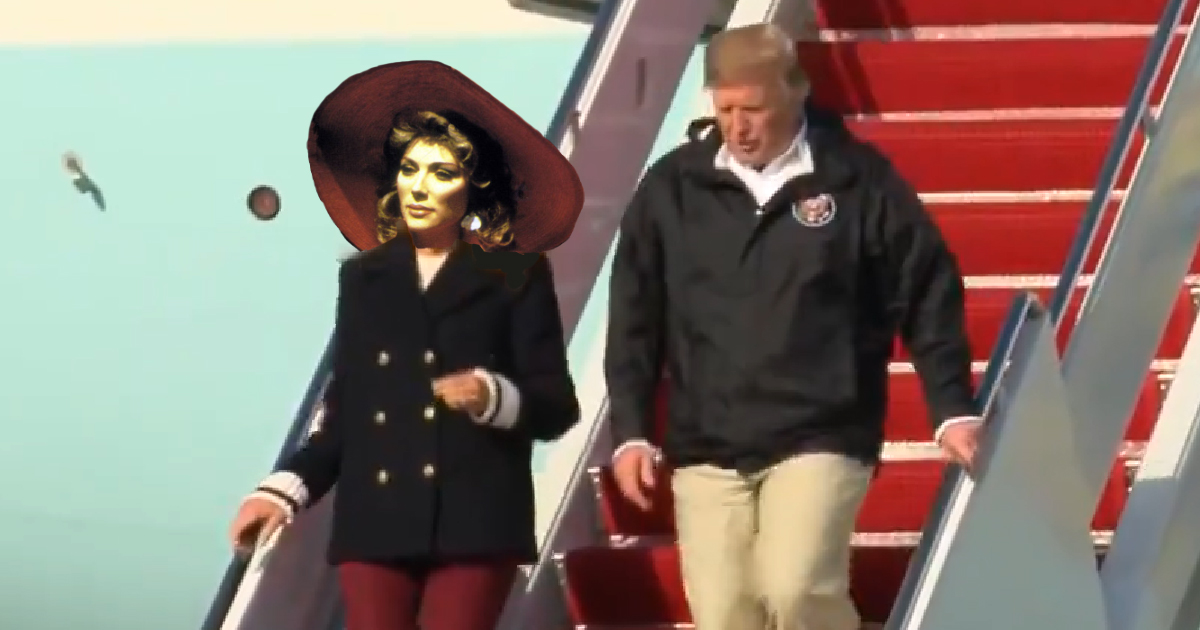 On Wednesday, President Donald Trump tweeted about a recently revived conspiracy theory about his wife First Lady Melania Trump that made the rounds on Twitter last week: #FakeMelania.
The basic premise of the hashtag conspiracy, which is filled mostly with people joking about it, is that sometimes Trump appears with a "body double" of Melania Trump rather than with her. The hashtag made it's first appearance a couple of years ago, and has resurfaced once or twice, including last week after a photo from the Trumps visiting a memorial was tweeted and went viral.
It wasn't much of a splash, but then Joy Behar and The View did put it on air in a weird segment. Subsequently, Fox & Friends had it on air, so obviously it went to Trump's Twitter.
The Fake News photoshopped pictures of Melania, then propelled conspiracy theories that it's actually not her by my side in Alabama and other places. They are only getting more deranged with time!

— Donald J. Trump (@realDonaldTrump) March 13, 2019
"They are only getting more deranged with time!" said Trump.
He says "the Fake News" has "photoshopped" pictures of Melania, but that's not where the pseudo-theory arose. It came from the actual press photo.
President Trump viewing the 23 crosses representing the 23 tornado victims. pic.twitter.com/TgqkWOXLu9

— Sally Pitts (@SallyPitts_WSFA) March 8, 2019
There were of course some photoshops in the hashtag, but you probably aren't meant to think this is real, for example.
I'm sure it's the real Melania, she's just wearing flats. #FakeMelania pic.twitter.com/Q94CobEgYl

— Mary Fitzpatrick (@Fitzmary) March 9, 2019
But however silly and typical of Twitter this marginally viral hashtag was, it certainly now has a major presence and profile, and will spawn a day or two of outrage thanks to Behar, F&F, and the President.
[Featured image via screengrab]
—
Follow Caleb Howe (@CalebHowe) on Twitter
Have a tip we should know? [email protected]