Father of Norway Shooter: Instead Of Killing So Many People, He Should Have Killed Himself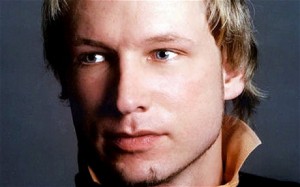 As details continue to emerge about Norwegian shooter Anders Breivik, the media has tracked down the man's father to ask him what he thought of his son's actions. How would he react? Would he try to justify in any way the actions of his son or ascribe them to some kind of psychological problem? Well, the father of the man linked to the bombings of government buildings and the slaughter of adolescents at a youth camp in Norway did not mince words in saying what he thought his son should have done.
Jens Breivik was interviewed in his home in France, and all he did was express shock at the atrocities his son committed. He told Swedish newspaper Expressen, "He should have taken his own life, too. That's what he should have done."
Breivik and his wife are currently being guarded by armed police officers, and according to Mrs. Breivik, neither of them have been able to "sleep… a wink since his arrest." Breivik's second wife has never met her stepson, and Breivik himself has not spoken to Anders in 16 years, but says they are still traumatized by his actions.
Yesterday, Breivik, a former adviser for the Royal Norwegian Ministry of Foreign Affairs, outright condemned his son's actions, saying "I view this atrocity with absolute horror." Today, he reflected on how his personal reaction and unfortunate connection to the attacks.
"I become involved in this, whether I like it or not. I'm his father. I just hope that people will know that I have nothing to do with this.

"I will have to live with this shame for the rest of my life. People will always link me with him."
He then suggested that his son should have taken the opportunity to end his life instead of taking those of so many others:
"The last thing he should have done, instead of killing so many people, is to kill himself. I'll never ever have any contact with him again […] no normal person would every do anything like this."
h/t The Telegraph
Have a tip we should know? tips@mediaite.com
Josh Feldman - Senior Editor