Fearing a HealthCare.Gov Holiday Crash, White House Urges 'Allies to Hold Back Enrollment Efforts'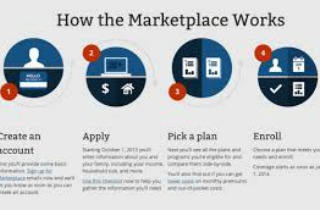 White House officials are nervous that the holiday season will bring a flood of new users to the fragile HealthCare.gov. While administration officials say that significant progress has been made in the effort to repair the website, they worry that a rush of online traffic could again crash the website. In order to avoid this outcome, according to the New York Times, the White House is urging "allies to hold back enrollment efforts."

The Times also reports that a "big health care marketing campaign planned for December" is also on hold. As the November 30 deadline for the site to be completely repaired on Saturday approaches, administration officials do not want to create the impression that there has been no progress with another highly visible website failure.
RELATED: Just One Problem with Holiday Obamacare Propaganda Blitz: Healthcare.Gov Call Center Closed
The Times reports that the political implications of a website failure cannot be divorced from the concerns about expanding access to health care or creating enough enrollees in private exchanges to ensure the program's financially viability.
If the website again crashes repeatedly, Mr. Obama's critics are sure to pounce and some of his Democratic allies may become anxious and apprehensive. Since the website went live eight weeks ago, the botched system has become a symbol of what Republicans say is an overreaching, incompetent federal government. The debate about the website's failures, and the broader role of government, may shape the outcome of next year's congressional elections.
According to the Associated Press, HealthCare.Gov's call center will also be closed for the Thanksgiving holiday starting at midnight on Wednesday.
[Photo via HeatlhCare.Gov]
— —
> >Follow Noah Rothman (@NoahCRothman) on Twitter
Have a tip we should know? tips@mediaite.com