Fed Judge Rips Obama Admin's 'Troubling' Secrecy, Orders Release of 'Need to Know' Document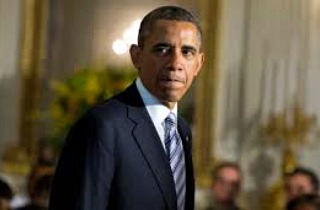 A federal judge tore into President Barack Obama's administration recently in a ruling tackling the White House's notoriously sluggish responses to Freedom of Information Act (FOIA) requests. Requests for one particular document relating to a secret 2010 order regarding foreign aid has still not been honored, prompting a federal judge to demand its disclosure and to scold the White House's "troubling" arguments for keeping that information from the public.

While the document in question, the "Presidential Policy Directive on Global Development," is not classified, the Department of Justice had argued that "presidential communications privilege" provided the administration with the authority to keep that document secret.
RELATED: ACLU's Ben Wizner Slams Super-Secrecy Of Gov't Surveillance, Lack Of 'Meaningful Controls' At Mediaite Event
In her opinion on the case where she ordered the sealed document be disclosed, U.S. District Court Judge Ellen Huvelle admonished the White House for issuing an unsupported defense of their secrecy.
Huvelle wrote that there is "no evidence that the [directive] was intended to be, or has been treated as, a confidential presidential communication." Furthermore, because the document was "distributed far beyond the president's close advisers and its substance was widely discussed by the president in the media," the White House cannot claim that this directive is being treated as sensitive information.
"The government appears to adopt the cavalier attitude that the President should be permitted to convey orders throughout the Executive Branch without public oversight," she concluded, "to engage in what is in effect governance by 'secret law.'"
h/t The Blaze
[Photo via AP]
— —
> >Follow Noah Rothman (@NoahCRothman) on Twitter
Have a tip we should know? tips@mediaite.com