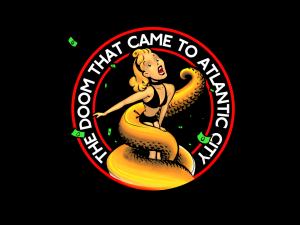 Crowdfunding everything from movies to medical bills has become the norm these days. Yet despite the occasional pulled campaign, there doesn't really seem to be much oversight beyond the websites themselves. Thanks to a monumental legal case spearheaded by the Federal Trade Commission, that's all about to change.
Erik Chevalier of The Forking Path Co. created a Kickstarter page for a board game, The Doom That Came to Atlantic City, back in May 2012. The campaign promised "A light hearted Lovecraftian game of urban destruction, for two to four players," as well as numerous prizes and gifts for those who donated certain amounts.
According to the FTC, however, Chevalier used the money raised for personal, non-business purchases. He eventually cancelled the project after 14 months of repeated campaign alterations and updates, promising to refund all backers. This didn't happen at all.
After filing suit against Chevalier on behalf of those who donated — and crowdfunding consumers at large — he and the FTC have reached a settlement:
Under the settlement order, Chevalier is prohibited from making misrepresentations about any crowdfunding campaign and from failing to honor stated refund policies. He is also barred from disclosing or otherwise benefiting from customers' personal information, and failing to dispose of such information properly. The order imposes a $111,793.71 judgment that will be suspended due to Chevalier's inability to pay. The full amount will become due immediately if he is found to have misrepresented his financial condition.
The case is part of FinTech, the federal organization's new initiative to help combat anti-consumer practices with new Internet technologies, such as crowdfunding campaigns.
You've been warned, Zach Braff.
[h/t Federal Trade Commission]
[Image via Kickstarter]
— —
>> Follow Andrew Husband (@AndrewHusband) on Twitter
Have a tip we should know? tips@mediaite.com