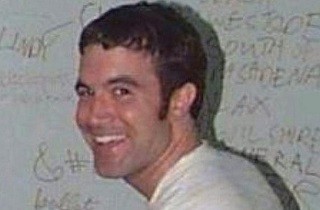 Now that Facebook, Twitter, and Instagram have become social media behemoths, have you been wondering whatever became of the guy who founded MySpace, Tom Anderson, also known as MySpace Tom? That smiling fellow in the white t-shirt who was everyone's very first "friend?" Well, MySpace might have died, but all that MySpace money sure didn't.

Anderson has re-emerged on Instagram and Twitter — under the user "myspacetom" — posting photos of all the fancy vacation spots he's been visiting. He's taken to professional photography and has learned how to turn normal, boring beautiful location photos into gorgeous works of art. In other words, he really wants to share that while you can make fun of his failed social media venture (which really got things going, if we're being fair and keeping score), you can't really laugh at money.
But he can laugh at you, because look at all this stuff he gets to look at in person and brag about!
Or this place, which doesn't even look real.
Or this awesome double rainbow. Did you see a double rainbow today? Because MySpace Tom did. Maybe not today, but he did see this one when it happened and you probably didn't.
Oh, he also remained very handsome, possibly even improved while hitting 44 years old.
So, don't feel bad for your friend and mine MySpace Tom. He's doing just swell.
[h/t Cosmopolitan]
Have a tip we should know? tips@mediaite.com