Flashback: When Candidate Obama Booted 3 Papers From His Campaign Plane, Nobody Cared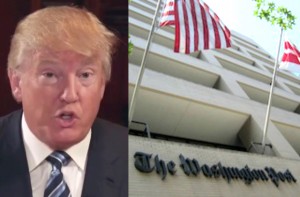 The year was 2008. The candidate had a big lead in the polls going into election day. And in a preview of how petulant he would be act as Commander-in-Chief as it pertains to his treatment of the press, Barack Obama decided he didn't like what three newspapers were writing about him, so he kicked its reporters off his campaign plane.
Sound familiar?
But instead of simply owning up to not agreeing with the way the Dallas Morning News, New York Post and Washington Times were doing their respective jobs, the president's team played dumb in insulting everyone's intelligence in claiming it was simply a matter of suddenly having a limited number of seats on said plane.
"Unfortunately, demand for seats on the plane during this final weekend has far exceeded supply, and because of logistical issues we made the decision not to add a second plane," said Obama campaign senior adviser Anita Dunn.
Uh-huh. And you'll never guess which publications somehow still made the seat cut:
Glamour, Jet and Ebony.
Eight years ago, there wasn't the kind of collective gasps from the media like we're seeing this week when Donald Trump was equally as childish in stripping the Washington Post of its press credentials. In fact, there was barely a peep about it in 2008. The Obama Administration would go on to be called in many media circles — and this includes both the conservative and liberal variety — as the least transparent in history by setting a record of withholding more Freedom of Information Act requests than any other ever in power (AP, March 2016).
No matter. This is just how selective outrage works. And since it's 2016 and it's Trump, his decision — a decidedly wrong one, as pointed out in this space earlier this week– has been met with overwhelming, dizzying dismay.
Chris Cillizza in 2016 on candidate Trump's decision with the Post: "Barring reporters from public events because you disagree with what they write is a dangerous precedent."
Chris Cillizza in 2008 regarding the same situation with candidate Obama: (Crickets)
Slate in 2016 on Trump's decision: Trump's Washington Post revocation "marks an unprecedented escalation in his war" against media.
Slate in 2008 regarding the same situation with candidate Obama: (Crickets)
Washington Post executive editor Marty Baron on candidate Trump's decision with the Post: Trump's decision is "nothing less than a repudiation of the role of a free and independent press."
Baron in 2008 regarding the same situation with candidate Obama: (Crickets)
You get the idea…
But give Trump this: he came out and said exactly why the Post was getting the boot. Team Obama obviously went a much more junior high route in claiming otherwise. Adding: And for those who argue that kicking reporters off a campaign plane is different than revoking credentials altogether, the primary theme is the same: Restricting or eliminating access simply over disagreement on editorial and/or approach by a publication…
"We're protesting it and we're not happy about it," said editor Bob Mong of the Dallas Morning News at the time. "We're not in a swing state, but given our history of outstanding political reporting, we're upset, particularly when you see guys like Glamour on board."
Guys like Mong got little support from his fellow media members at the time. It's not because the act was wrong of course, but who the candidate that was dropping the axe was.
CNN Contributor Bakari Sellers this week: Trump taking away Washington Post's press credentials "is fascism at its worst."
You gotta love hyperbole. Sellers, of course, was silent on the same fascism when it presented itself in 2008.
It's the worst kind of bias — the bias of omission — that's in play here…
The kind that occurs when it comes to that other time reporters were banned by another candidate in an election year.
— —
Follow Joe Concha on Twitter @JoeConchaTV
This is an opinion piece. The views expressed in this article are those of just the author.