Former Ethics Chief Calls Sarah Sanders Tweet About Getting Booted from Red Hen 'Clear Violation' of Ethics Rules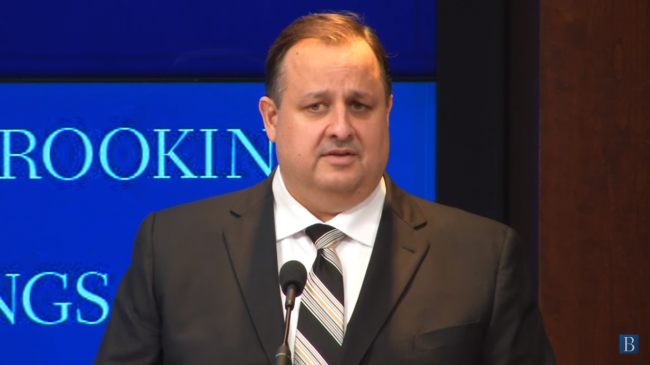 White House Press Secretary Sarah Sanders violated ethics rules when she tweeted out about being booted from a Virginia restaurant using her official account, according to a series of tweets admonishing Sanders sent by former director of the Office of Government Ethics Walter Shaub.
On Saturday, Sanders tweeted out this:
The tweet went viral, prompting Red Hen's Yelp account to be flooded by reviews and The Washington Post to interview the restaurant's owner.
Yet, according to Shaub, using Sanders' official account broke government ethics rules.
"Sarah, I know you don't care even a tiny little bit about the ethics rules, but using your official account for this is a clear violation of 5 CFR 2635.702(a)," Shaub wrote. "It's the same as if an ATF agent pulled out his badge when a restaurant tried to throw him/her out."
He added that she also broke the endorsements ban rule too because she "used her official govt account to condemn a private business for personal reasons."
The owner of the restaurant that booted Sanders out has defended her actions, and made it clear that despite the backlash, she would do it again.
"Absolutely, yes, I would have done the same thing again," the Red Hen owner told WaPo. "We just felt there are moments in time when people need to live their convictions. This appeared to be one."
[image via screengrab]
Have a tip we should know? tips@mediaite.com