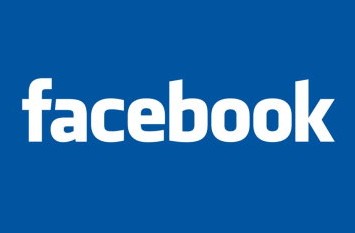 Former Facebook employees told Gizmodo Monday that while they worked as the site's trending news curators, they often detected a bias in what stories were added and which ones were not, including a pernicious bias against stories of interest to conservatives.
Monday's story is a follow-up to a piece last week, which reported that Facebook regularly "blacklists" topics from appearing on its trending column. Which stories appear in the highly-trafficked column in the upper right-hand of Facebook is therefore largely in the hands of Facebook's news curators, who are overwhelming young recent graduates of Ivy League schools and other elite East Coast universities.
"Depending on who was on shift, things would be blacklisted or trending," said one former curator. "I'd come on shift and I'd discover that CPAC or Mitt Romney or Glenn Beck or popular conservative topics wouldn't be trending because either the curator didn't recognize the news topic or it was like they had a bias against Ted Cruz."
Even if stories from conservative outlets like Breitbart, The Washington Examiner, and Newsmax were going viral on Facebook, curators were told not to allow them on the column unless outlets like The New York Times or BBC also picked up the story. "Every once in awhile a Red State or conservative news source would have a story. But we would have to go and find the same story from a more neutral outlet that wasn't as biased," a curator said.
Another curator was annoyed enough that he starting to keep a tally of stories that appealed to conservative audiences but were being suppressed. Among them: the Lois Lerner hearings, Scott Walker, the Drudge Report; Chris Kyle's death, and former Fox News contributor Steven Crowder.
Stories about Facebook were never allowed to trend (so alas, this story will not). Likewise, when important stories were being largely ignored by Facebook users, curators were told to push them onto the trending column anyways. Stories pushed by Facebook reportedly included Charlie Hebdo shootings, Malaysia Airlines flight MH370 and the Black Lives Matter protests.
With it's prominent placement and Facebook's massive user base, the placement of stories in the trending column had the ability to profoundly shape the news cycle. "I believe it had a chilling effect on conservative news," one of the former curators said.
Gizmodo notes that the curators are not alleging that Facebook management was actively suppressing conservative sites, just biased individual curators. "…[W]e were unable to determine if left-wing news topics or sources were similarly suppressed," the report states.
[Image via screengrab]
——
>>Follow Alex Griswold (@HashtagGriswold) on Twitter
Have a tip we should know? tips@mediaite.com