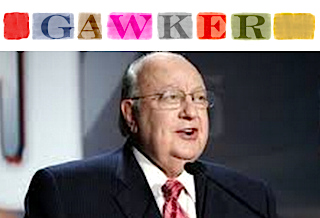 Amid the media frenzy over Gabriel Sherman's new book on Fox News chairman and CEO Roger Ailes, Capital New York reports one Ailes-related anecdote not included in the book.
According to Gawker editor John Cook, an unnamed former Fox News executive told him that Ailes commissioned one or more people to tail him and report back to the Fox head.


"Roger Ailes is a vindictive paranoid maniac," Cook told Capital NY, "and I'm glad that he wasted either his own personal funds or the funds of News Corp. shareholders by sending people on a wild goose chase to watch me have fun with my family in the park."
Cook reportedly provided text messages documenting that the conversation with this supposed Fox insider actually happened.
RELATED: Fox Begins Defense Against New Book Casting Critical Light on Roger Ailes
Cook also told Capital that he'd been told Ailes had someone tail Gawker colleague Hamilton Nolan. When reached for comment, Nolan indicated he was aware of the claim and the Gawker writer then provided some broad commentary on how those "in the respectable portions of the media" ought not do that sort of thing.
Fox and Gawker have butted many times heads in the past and so a story based on anonymous sources can be a tricky one. Perhaps the most famous example was in 2012, when Gawker published dispatches from the so-called "Fox mole," later revealed to be Joe Muto, a then-associate producer for The O'Reilly Factor. Muto was fired by Fox after his identity came to light.
[photo via Fox]
— —
>> Follow Matt Wilstein (@TheMattWilstein) on Twitter
Have a tip we should know? tips@mediaite.com