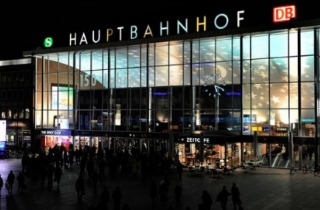 As German officials continue to reel from the fallout of reported mass violence that took place on New Years, the police chief of city with the greatest devastation was dismissed from his position earlier today.
While most of Germany celebrated and rang in 2016 last week, the country saw massive outrage arise after a gang of over 1,000 men reportedly went on a crime spree of robbery and sexual assault throughout Cologne. Wolfgang Albers has been facing criticism for his department's handling of the crime wave, and he released a statement that confirmed that interior minister Ralf Jaeger was giving him an early retirement (translation by RT):
"As Cologne police chief I have always regarded my work as a service for the Cologne police and people of Cologne. And [that role] also means to take responsibility in difficult times… I accept the facts that in current discussions, officers and myself have come under fire. But police officers who were on duty near the Cologne railway station on New Year's Eve do not deserve this criticism."
The criticism against Albers ranged from how he deployed too few patrolmen for New Years, to his department's information shortage about the allegedly Arab or North African decent of the gang members, to his attempt to hide the involvement of Syrian refugees. Thirty-one participants, including 18 asylum-seekers have been identified by authorities, and an investigation task force is continuing to pour over 350 hours of surveillance footage for evidence.
Conservatives have challenged Chancellor Angela Merkel's open-arms policy to immigrants following the attack, with criticism also going to Jaeger for saying their rhetoric is even worse than the crimes.
Cologne mayor Henriette Reker remains in office, though she has also come under criticism by appearing to blame the victims and recommending women follow a "code of conduct" to avoid a recurrence.
[h/t CNN]
[Image via screengrab]
— —
>> Follow Ken Meyer (@KenMeyer91) on Twitter
Have a tip we should know? tips@mediaite.com