'God' Twitter Account Responds to Trump 'God Bless You' Tweet : 'F*ck You A**hole'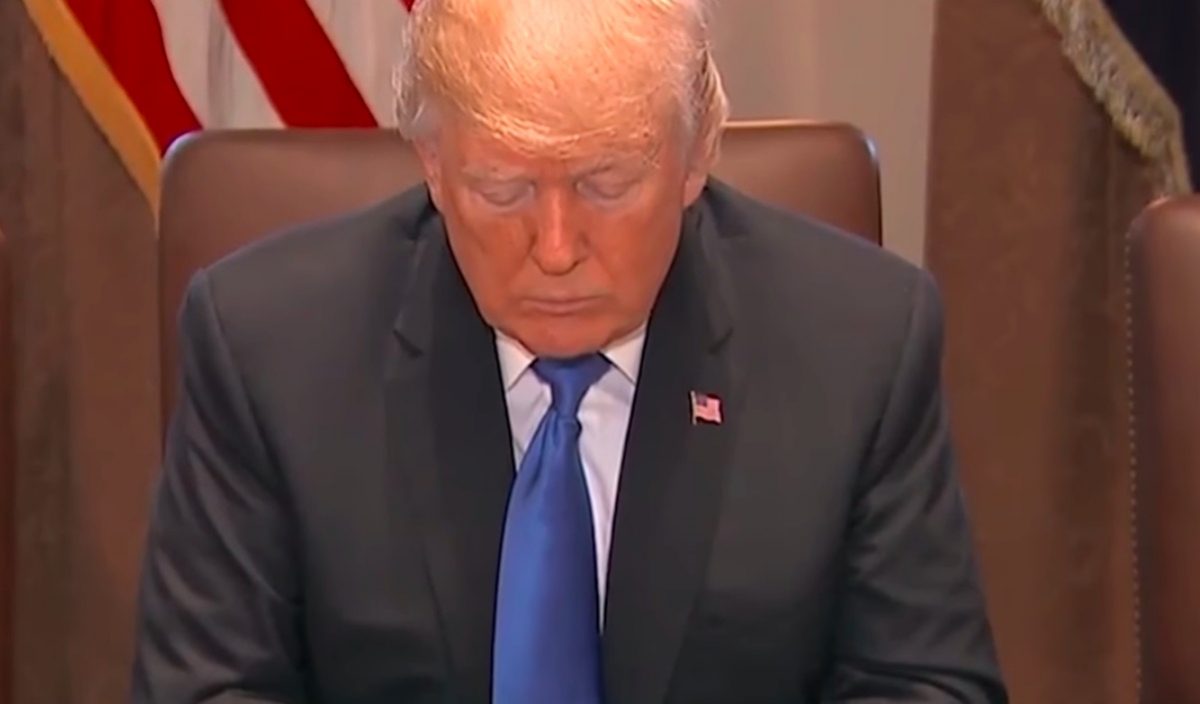 @TheTweetofGod, a satirical Twitter account with a massive following that wields the might of a Higher Power to rain down burns on politicians and the media, lambasted President Donald Trump for his response to the latest mass school shooting in a tweet that has now gone viral.
The account, run by former Daily Show writer and producer David Javerbaum, has amassed a following of five million thanks to its sardonic tweets, in the voice of God, commenting on politics and pop culture. The latest missive from the account took aim at Trump's response to Friday's shooting at a Santa Fe high school that left 10 dead and 13 more wounded.
The president's response — a bizarre mix of Trumpian syntax and tone-deafness — noted as news started to pour in about the shooting that "early reports" were "not looking good."
"God bless all!" his tweet added.
School shooting in Texas. Early reports not looking good. God bless all!

— Donald J. Trump (@realDonaldTrump) May 18, 2018
"Fuck you asshole," @TheTweetOfGod replied. That simple response has, as of writing, been retweeted 40,000 times and liked 172,000 times.
Fuck you asshole. https://t.co/1P5iwFGTLq

— God (@TheTweetOfGod) May 18, 2018
A 17-year-old gunman opened fire on classmates at Santa Fe High School in Texas around 8 a.m. Friday morning, killing nine students and one teacher. He was later taken into custody by police, and was charged with capital murder. In response to the latest school shooting, which according to reports is the 22nd to happen in the U.S. this year, calls for gun control have received renewed attention, though gun rights proponents — including the current administration — reject most legislation that would curb access to guns.
[image via screengrab]
Have a tip we should know? [email protected]
Aidan McLaughlin - Editor in Chief