GOP Congressman: Special Counsel Mueller Has Lost Credibility, 'Should Resign Immediately'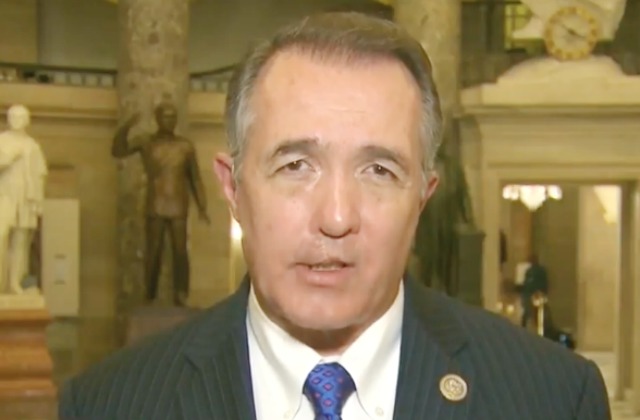 In an op-ed published on FoxNews.com today, Rep. Trent Franks (R-AZ) called on Special Counsel Robert Mueller to step down from the Russia probe, citing Mueller's relationship with former FBI Director James Comey as proof that he has a conflict of interest in the investigation.
Franks did not pull punches in his column, starting it off by claiming Mueller wasn't credible and should be gone right away:
Special Counsel Robert Mueller has lost his credibility as the lead of the investigation into the unsubstantiated allegations of illegal collusion with Russia by Donald Trump. Mr. Mueller should resign immediately.
After noting that Mueller and Comey have shared a friendship dating back to when Mueller was the FBI Director and Comey was his deputy, Franks wrote that the "leftist media" shouldn't hide that it has been noted that the special counsel was the one person Comey could trust.
Franks also pointed out something we've heard more and more from the Trump administration in recent weeks.
The investigation became suspect when reports revealed at least four members of Mueller's team on the Russia probe donated to support Hillary Clinton for president. These obviously deliberate partisan hirings do not convey impartiality.
Back in June, it was first floated out that the president was considering firing Mueller after Trump loyalists began calling for Mueller's ouster.
In the past few weeks, Trump has taken to lobbing personal attacks at Attorney General Jeff Sessions in an apparent effort to get the AG to resign. The president expressed anger over Sessions' recusal in the Russia investigation, stating that if he had known Sessions would have done that he would not have tapped him for the job. It has been speculated that Trump wants a new attorney general in place to fire Mueller.
[image via screengrab]
—
Follow Justin Baragona on Twitter: @justinbaragona
Have a tip we should know? tips@mediaite.com