GOP Sen. Sasse Says 'It Feels Like Violence Is Coming' in Facebook Essay on Charlottesville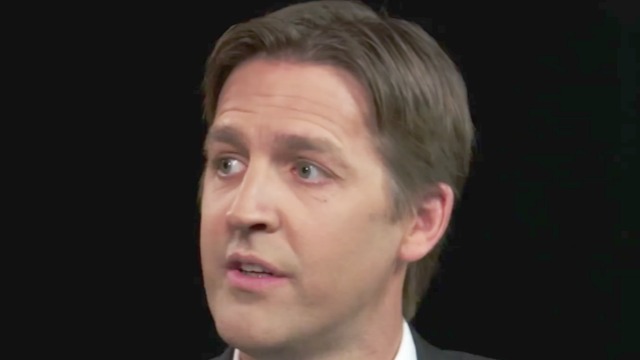 Senator Ben Sasse wrote a Facebook essay last night on Charlottesville and his concerns about where the country is headed, particularly with President Trump's recent rhetoric factored in.
He brings up a Trump-supporting constituent who told him he worries that "when the next rounds of violence come, I'll bet you most of it will come from the left."
And while Sasse does express some problems with the President…
7. What will happen next? I doubt that Donald Trump will be able to calm and comfort the nation in that moment. He (and lots of others) will probably tell an awful combination of partial truths and outright falsehoods. On top of the trust deficits that are already baked so deeply in, unity will be very hard to come by.

8. Besides ability and temperament, I also worry that national unity will be unlikely because there are some whispering in the President's ear that racial division could be good politics for them.
…he also thinks liberals cannot "salivate over these divisions" and exploit a "divided nation":
Every single place I've been this week, I've gotten a question like this:
**"Washington and Jefferson owned slaves; do we have to tear down their statues too?"
**"Explorer X didn't treat native Americans the way he should have; do we abandon states west of the Appalachian Trail?"
**"Even Tom Osborne isn't a saint; must we tear down the statute outside Lincoln's Memorial Stadium?"
The people asking these questions (over and over and over) are not racist. Rather they're perplexed by the elite indifference to their fair questions – about the "unnaming" movement now unfolding at Yale, for example. Most of these folks voted for Trump, to be sure, but many quietly admit to being dissatisfied with his leadership. But they have ZERO uncertainty about a choice between a Trump who would defend statues of Washington and Jefferson, and a national media elite who they assume would not defend monuments to Washington and Jefferson. That's the divide many here are seeing and hearing.
He implores all Americans to teach their children "debate, not violence" and to "reject identity politics," concluding with by saying he worries about impending violence in the country:
It feels like violence is coming. I'm not sure if this moment is like the summer of '67 or not. But it might be. Before that violence strikes again, it's up to us to reaffirm that exceptional American Creed again today, with our neighbors, and in our kids' hearts.
You can read the whole thing here.
[image via screengrab]
— —
Follow Josh Feldman on Twitter: @feldmaniac
Have a tip we should know? tips@mediaite.com
Josh Feldman - Senior Editor